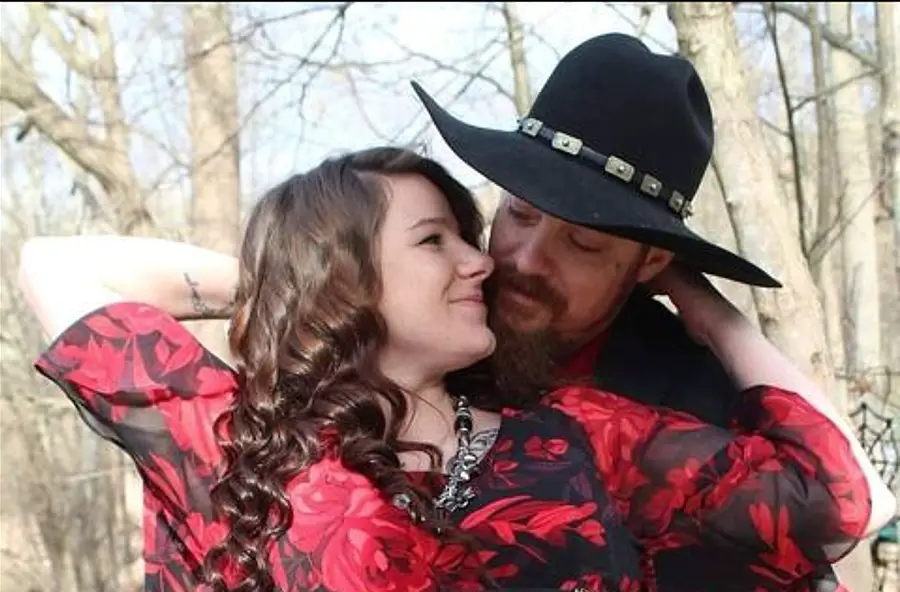 Whey Jennings is a father, again! The grandson of Waylon Jennings welcomed daughter Katherine Aryah Jennings into the world on Wednesday, February 24. The mother is Jennings' wife, Taryn Rae, who happens to be David Allan Coe's step-granddaughter.
"We would like to announce the arrival of Miss Katherine Aryah Jennings born on 2/24 weighing 8lbs 7oz 21inches long," Jennings announced on social media.
Jennings used some of his time off the road in 2020 to get sober, in part so he could be a better father.
"I'm trying to be a good father now and be a good role model," Jennings told Everything Nash. "I'm still trying to be rebellious. I'm trying to still be marketable. Not as crazy as I was, 'cause I went too far with the alcohol side of it."
Jennings admits he may not have ever decided to tackle his addiction head-on, if not for the forced time at home because of the pandemic.
"I had time to stop and think about what I was doing with my life, and realized that I've been pretty much all on it," Jennings reflects. "I've made some good racket out there. I've made a pretty good name for myself, but I don't remember a lot of it. I've pretty much been wired for sound 27 years. It takes time. I went to rehab, and I learned a lot more there than I thought I would. I gave myself excuses for a lot of years. I thought, you go to rehab, you're going to go in there and meet a bunch of new drug connections.
"But you know, if you go there for that, you will," he continued. "I went there to get better. And I soaked up everything they had for me. So far I'm doing good. 55 days. I have a pretty good head on my shoulders. I'm trying to build my family up and I'm trying to work on this house we just bought, and I'm trying to do the right thing and trying to be a good father."
In addition to getting used to having a baby in the house, Jennings is hard at work on a new album.
"I'm trying to come out with a different message than what I've had in the past," Jennings reveals. "It's been a pretty big thing for me. Most of my life I've been running these roads, crazy drinking, doing drugs, craziness, womanizing. But this year I stopped in my tracks with this whole COVID thing. And I went to rehab and I got sober, and I married the woman of my dreams. We're having a baby and I bought a house. So I'm hoping this new album's going to be more of a positive album."