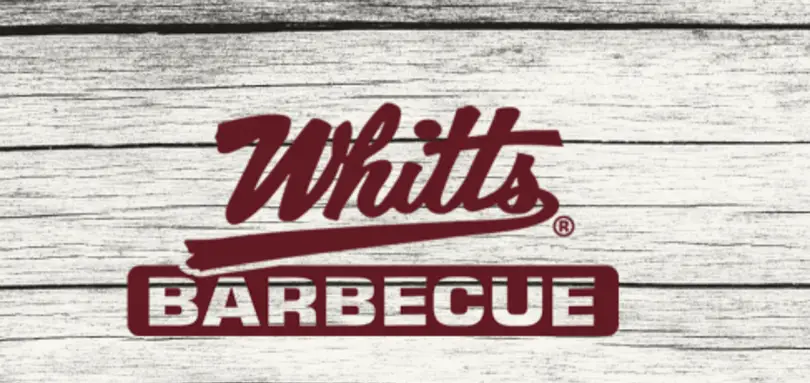 Whitt's Barbecue announces the closure of two of their locations, including the original one. The popular barbecue restaurant revaled, in a social media post, that both the Antioch location, which was the inaugural Whitt's Barbecue, and one on Charlotte Pike in West Nashville, will no longer be open.
."Happy 4th of July everyone!" the company says, via a statement posted on Facebook. "All of our stores are open with reduced hours today. To find out more about hours please refer to Google. Today as we celebrate Independence Day we also want to announce the closing of two of our locations: Antioch, West Nashville (Charlotte). This was a hard decision as Antioch was our first location which opened the doors in 1978, followed shortly after by Charlotte in 1985. Thank you for supporting Whitt's Barbecue for over 44 years."
Indeed, Whitt's Barbecue began on March 1, 1978, at 1800 Antioch Pike. The family-owned business began with Bill Dean, along with his wife, Peggy, and their three then-teenage daughters. According to The Tennessean, at the time, their now-popular BBQ sandiwch was only 90 cents.
Today, Whitt's Barbecue's menu has expanded to include pork, turkey and chicken sandwiches, along with wings, ribs, loaded potatoes and more. Family packs, which include one pound of meat, a full pint of sides (baked beans, potato salad, cole slaw or green beans), meat by the pound, and desserts are available.
Although two locations are closing, there are still plenty of opportunities to visit Whitt's Barbecue in Middle Tennessee and beyond More than 20 locations remain open, including in Franklin, Mt. Juliet, Smyrna and Donelson, and even farther outside the city limits, including in Clarksville, Tullahome, Ashland City and more.
Delivery and pick-up is now available, as is catering and shipping. Find more information at WhittsBarbecue.com.