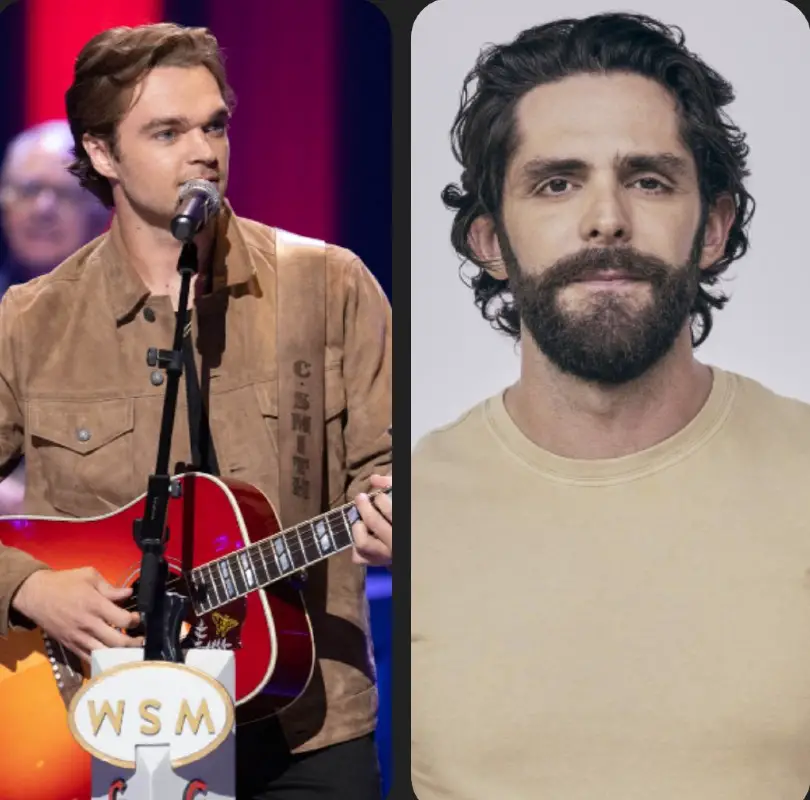 Conner Smith earned one of the most-coveted opening spots on a tour this summer, when he was invited to open for Thomas Rhett, on Rhett's Bring The Bar To You Tour. For Smith, the tour gives him an opportunity to not just perform in front of large crowds, but to learn from Rhett, as they cross the country on the road together.
"Being on this Thomas Rhett tour is a life-changing thing," Smith tells Everything Nash. "You can't really overstate how big it is for us. In Nashville, as a new artist, having established artists believe in you, and take you under their wing is such a big deal. And for it to be a guy like Thomas Rhett, who is just through and through one of the best, best guys I've ever met is amazing."
Smith is making sure to take plenty of notes, both from Rhett and from Parker McCollum, who is also on the Bring The Bar To You Tour.
"Being out there with him and Parker McCollum, and just getting to learn from them on every aspect: on performing, on controlling a crowd, on how they run their team and their camps, and how they work during the day and write songs. And for Thomas, how he is a husband, a father, and while he is out there on the road, just getting to study every single day from them is really, really meaningful. And Thomas has been really intentional about the way he's mentored me, and I don't take it for granted."
Smith is no stranger to the country music scene, which is why his experience with Rhett is so unique and special, both with what fans see, and what they don't see.
"We've been around a lot of camps and how well his camp runs and just how kind they are, it's top-down leadership," Smith says. "He sets the tone that of what their goal is out there. And it's just amazing people all the way through …. They've just been so kind and so generous to us and made us feel really at home from the beginning. So I'd give all the credit in the world to Thomas for who he is, and how he runs his organization."
Smith's latest single, "Learn From It," is currently in the Top 40. Find music and tour dates at ConnerSmithMusic.com.