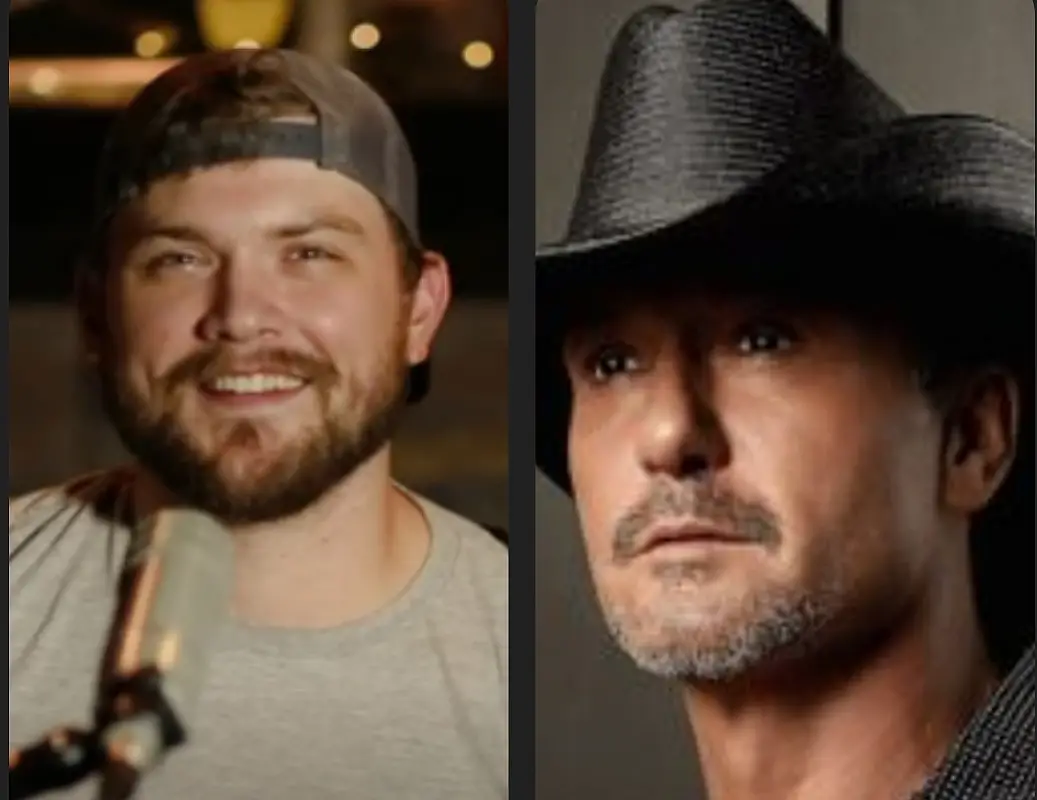 Brandon Davis' already promising career got a big boost when Tim McGraw invited Davis to open for him on his McGraw Tour 2022. The rising star was already performing on his own, with him and a guitar, when the country music icon reached out to Davis, after seeing him perform on TikTok, and offered him an opening slot.
While being a country music artist is a dream that Davis has carried with him for years, it was McGraw who gave him the validation he needed that he was on the right path.
"I think the biggest thing is right after one of the first shows [on the tour], he was talking to me backstage and he was saying, 'You're doing a great job and I can see that you love what you do,'" Davis tells Music Mayhem. "In a sense, he said if you know this is where you need to be, then it's where you need to be. He said 'You've got a long life ahead of you in doing this.' That inspired me to really know that at least I know I'm going in the right direction."
McGraw has not only encouraged Davis musically, but physically as well. With a massive mobile gym, which McGraw uses daily, Davis has found McGraw to be an inspiration both in fitness and their shared love of country music.
"One good thing I do like is that Tim is a big fitness nut. The guy is a really good workout partner," Davis says. "I've gotten to participate in what they call the McGraw workout. He holds everybody accountable real well on it. I've connected with him well on the music side too. I love getting to just talk about the artists I grew up listening to that my dad introduced me to early on and on that subject we really connect."
Davis might be a big fan of McGraw, but the admiration goes both ways. The "7500 OBO" singer previously said he was impressed by both Davis and Alexandra Kay, whom he also found by watching TikTok covers.
"It was pretty cool running across Alexandra and Brandon Davis," McGraw tells USA Today. "During COVID, artists didn't get a chance to get their music out. They were doing cool, innovative ways of getting music out there and getting themselves known. For me, it's always cool when you take someone who has never been on a big tour before. You get to watch as they step out on stage in front of 30,000 people and feel that energy. Seeing their faces as they're walking off the stage is so rewarding to me. I remember that feeling when I was a young artist."
Davis just released the acoustic version of his Hearts Don't Rust EP, which follows the original record that came out earlier this year. Both projects include  "Forever and Always," a song Davis wrote about his wife, Destiny. The McGraw Tour 2022 wraps up on Saturday, June 4. Find music and tour dates at BrandonDavisMusic.com.