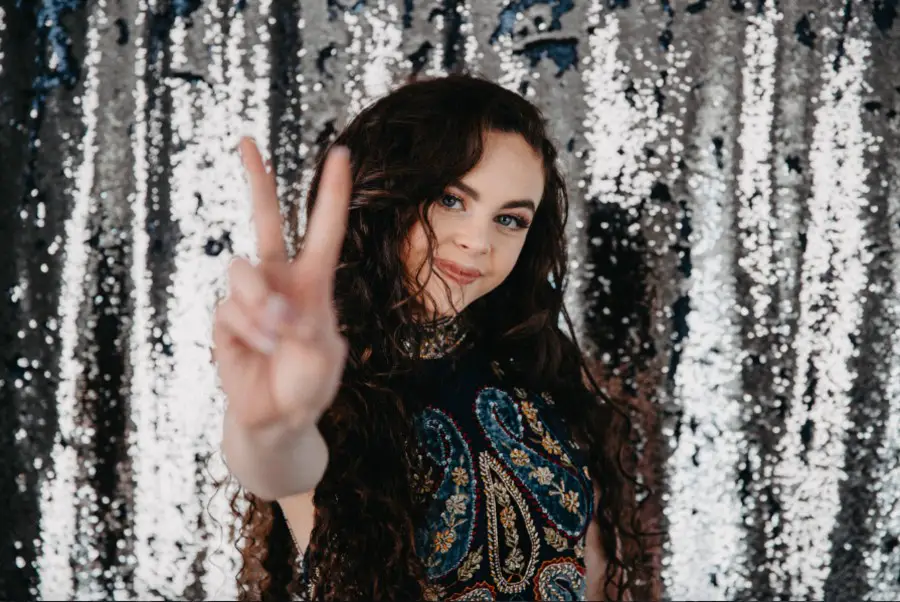 Chevel Shepherd made a big entrance into country music, after winning Season 15 of The Voice in 2018. The New Mexico native just released her debut album, A Good Ol' Country Christmas, but there was still a lot more we wanted to know about the budding superstar, so we asked her 11 of our biggest questions. Read her sometimes surprising answers below.
1. If you weren't a singer, what would you be?
I would be a vet or a forensic profilist.
2. What's your favorite TV show?
Friends.
3. What is your favorite food?
I love steak.
4. What's one food that you absolutely cannot eat?
I don't really like super cheesy things. So I can't really eat queso. Grosses me out.
5. Which actress you would want to play you in a movie?
That is so hard. I have no idea. That's a really good question. I've never been asked that before. Someone with really curly hair, because I have really curly hair.
6. What is your favorite way to spend a day off?
I like to be outside, in the outdoors.
7. What is your New Year's resolution?
Well, I haven't actually thought about that this year. I need a resolution to probably spend more time with my family that doesn't live in New Mexico with us. So whenever we can travel, probably go visit them.
8. What is your go-to karaoke song?
Probably "Rolling in the Deep" by Adele.
9. Where is the weirdest place you've been recognized?
I've been recognized so many places, but when I go out to eat sometimes, I'll get up and  go to the restroom. People follow me into the restroom, so that's the weirdest place. I've also been recognized in airports.
10. What is your biggest pet peeve?
When people chew really loud. I'll be sitting at the table with my family. Someone will be chewing really loud, and I'm like, "Can we listen to music or something?"
11. What is something people don't know about you.
I can make pretty good animal noises, of different animals.