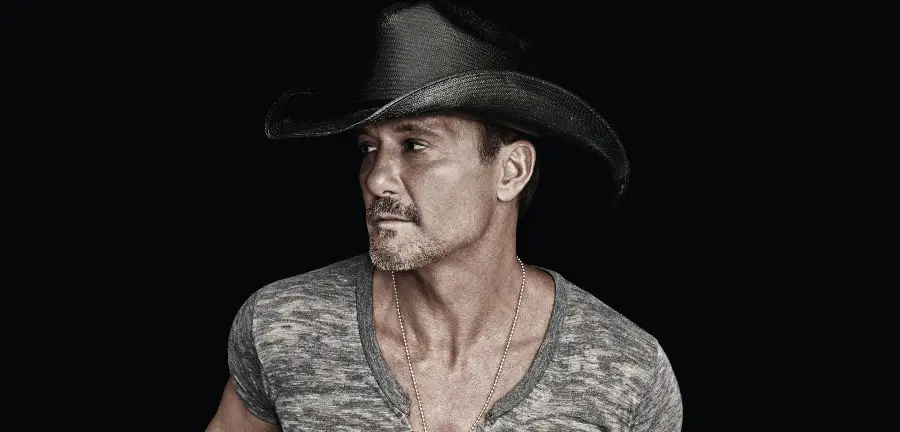 Only days after Florida Georgia Line's Brian Kelley announced he was working on a solo project, his duo partner Tyler Hubbard announced a new venture as well! The father of three is joining Tim McGraw on a new song, "Undivided." The song, written by Hubbard and Chris Loocke, will be out on January 13, and included on an upcoming deluxe version of McGraw's recent Here on Earth record.
"Music gives us hope and brings us together in a way nothing else can. This doesn't mean we don't have work to do. Quite the opposite," McGraw says in a statement, speaking about the new song. "I loved the positivity of this song and that it called me to check myself and to remember that love is bigger. It's why I knew this song had to be my next single with Tyler as soon as he sent it to me."
"I knew immediately when I finished it, I had to text it to Tim. He has a way of communicating with the world that is unique in music," Hubbard added.  "For him to want to perform with me was an amazing feeling. The song is about coming together, and that's exactly what we did."
This isn't the first time the two men have joined their talents. McGraw previously appeared on FGL's 2016 "May We All" hit single.
Hubbard and Kelley kicked off the year by announcing that they were working on a few things separately, but that they still planned on making more music together as well.
"We're going to continue to make music as much as we can," Hubbard said. "As a matter of fact, we're probably going to be making even more music now. We've enabled ourselves; we've created this freedom around ourselves to kind of do whatever we want to do creatively and musically, So it's a lot of fun.
"We're going to still do stuff together… It's a beautiful place to be to venture out, and have a voice of our own," he added. "Have an individuality a little bit. We've always been a package deal, which has been amazing, but I think there's freedom at this age and in this time and where we're at, to be able to not always be a package deal."
Pre-save "Undivided" at TimMcGraw.com.