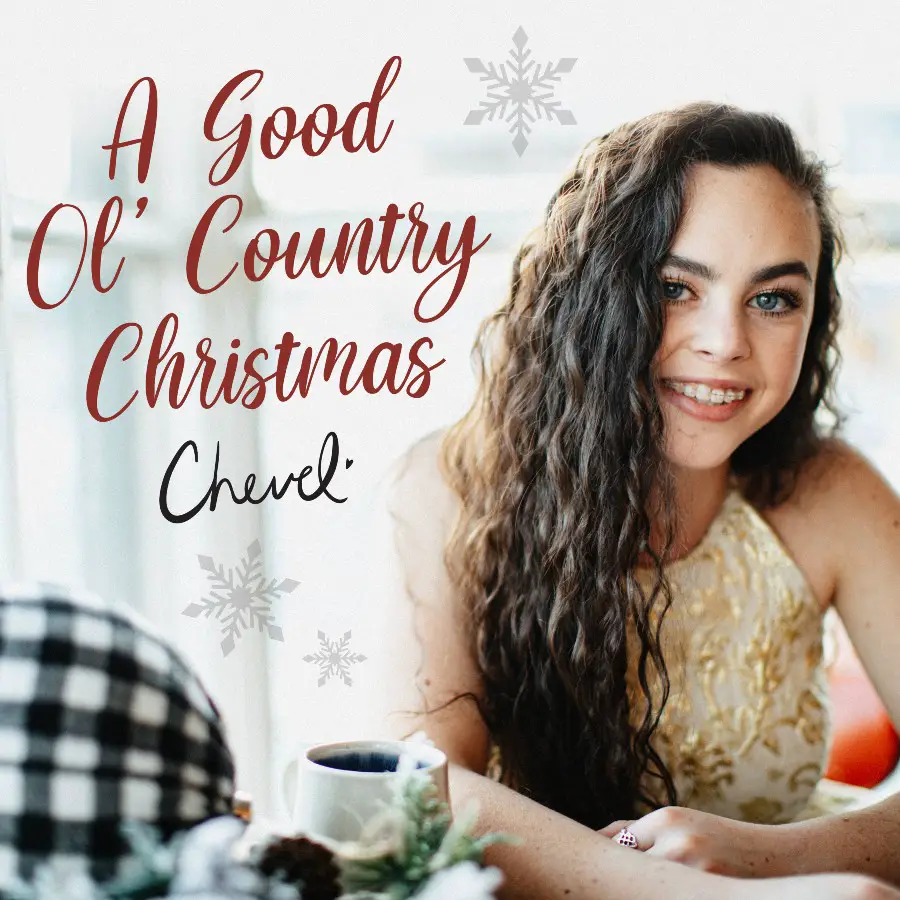 Chevel Shepherd won Season 15 of The Voice in 2018, on Kelly Clarkson's team, when she was just 16 years old. Since then, the New Mexico native has been focusing on music, including her just-released holiday album, a Good Ol' Country Christmas, which embraces her love of traditional country music, along with her favorite time of year.
"This year has been so different, and I feel like people need a little joy and light this year," Chevel explains to Everything Nash. "And I feel like Christmas music is the perfect way to do that. Everybody loves Christmas and everyone loves Christmas music. I thought it would just make people really happy. And so far, that's the response I've gotten. Everybody's loved it. And everyone said it's brought them joy. So that's pretty much it, just to bring joy and spread light."
A Good Ol' Country Christmas is an eclectic mix of songs that shows the rising star's love of country music, putting her spin on some of the season's most beloved songs, including "Mary, Did You Know," "Have Yourself a Merry Little Christmas," "Let It Snow" and more.
"I grew up listening to a lot of Christmas music," Chevel shares. "So did my mom, and so did my dad. And so we all got together and I was like, 'Do you have any ideas on Christmas songs that you haven't heard in a long time?' That's kind of how 'Christmas Times A Comin' came about. The first track on the album is 'Country Christmas' by Loretta Lynn. I love Loretta.
"I just searched hard and listened to a lot of Christmas music," she continues. "I mean, I started listening to Christmas music early this year, very early. And so I just really searched hard and listened and put together a list that I thought I could do some fun stuff with the music."
A Good Ol' Country Christmas might be Chevel's first set of new music, but there will be plenty  more coming from the singer in the future.
"I'm so excited to get back out and perform in front of wide audiences," Chevel says. "That's what I'm really excited for. I'm sure a lot of people miss that as well. A lot of people miss live music. So that's what I'm really excited about. I'm excited to start touring again and I'm working on more music for more albums to come."
A Good Ol' Country Christmas is available at ChevelShepherd.com.