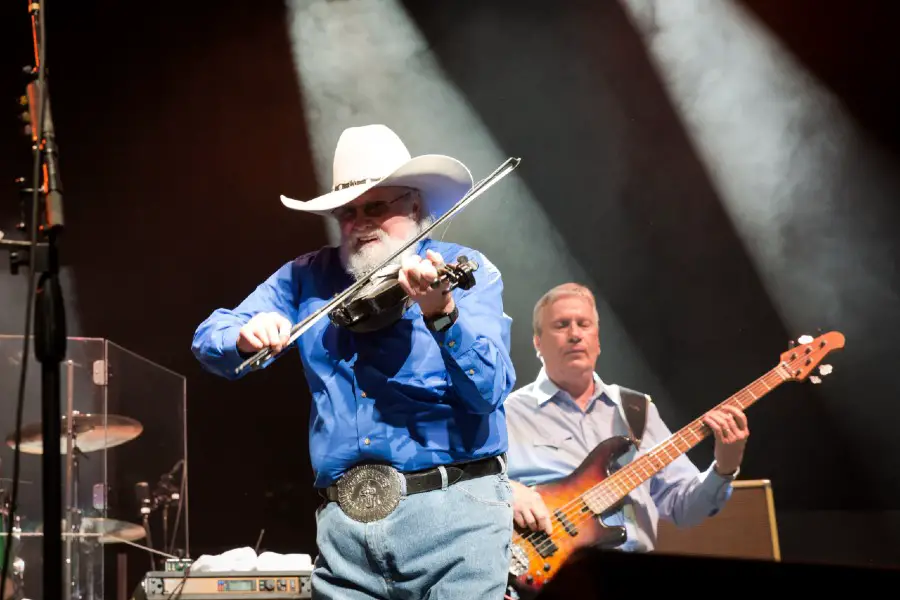 14 years ago today was a historic day for Charlie Daniels.  It was on January 19, 2008, that Daniels became an official member of the Grand Ole Opry. Of all of his accomplishments, of which there were many, Daniels said being part of the prestigious organization was one he was most proud of achieving.
"To be able to be a member and to have my name linked with my heroes is some pretty heady stuff for a guy that loves music and loves the Grand Ole Opry as much as I do," Daniels said.
Daniels was 71 years old, and decades into his award-winning career, when he was invited to join by Martina McBride, who extended the invitation by reading him a Christmas card from stage.
"I cannot even begin to tell you folks — this is very emotional to me — but when I was so young, when I first started listening to music, some of my first memories of music were happening right here where I'm standing right now," a surprised Daniels said from stage, recalling listening to the Grand Ole Opry as a kid in North Carolina.
"I never dreamed this would ever happen," he added.
Daniels was inducted by Marty Stuart and Connie Smith, an honor he credited to his strong Christian faith.
"My Bible tells me God gives us the desires of our hearts, and tonight the promise has come true," Daniels said.
The Grand Ole Opry honored Daniels after he passed away in 2020 with a musical tribute in his memory.
"There's a Charlie Daniels quote reading 'The best of America is sitting in those Opry seats tonight' on a wall backstage here at the Grand Ole Opry House," Dan Rogers, Vice President and Executive Producer of the Grand Ole Opry said in a statement. "The best of America was also on the Opry stage when Charlie Daniels stepped in that circle. I know Charlie's long, very full life and award-winning career were about so much more than 'The Devil Went Down To Georgia,' but I have to say I have never seen a more surefire live performance hit than when that beloved man would stand on the Opry stage, hold his fiddle bow high, and launch into that iconic song.
"Whether you were in the front row or the nosebleeds and whether you were from Mt. Juliet, New Zealand, or somewhere in between, you were on your feet by the song's end," he continued. "Guaranteed. Every single time. We're going to miss that so much. To know that those thrilling moments don't even begin to scratch the surface of the way Charlie changed lives makes his leaving us that much more difficult to comprehend. The Opry was so proud to call Charlie family, and we think of all those he loved during this terribly sad time."
Daniels was 83 years old when he died, after suffering a hemorrhagic stroke. Donations to the The Charlie Daniels Journey Home Project can be made in his honor here.