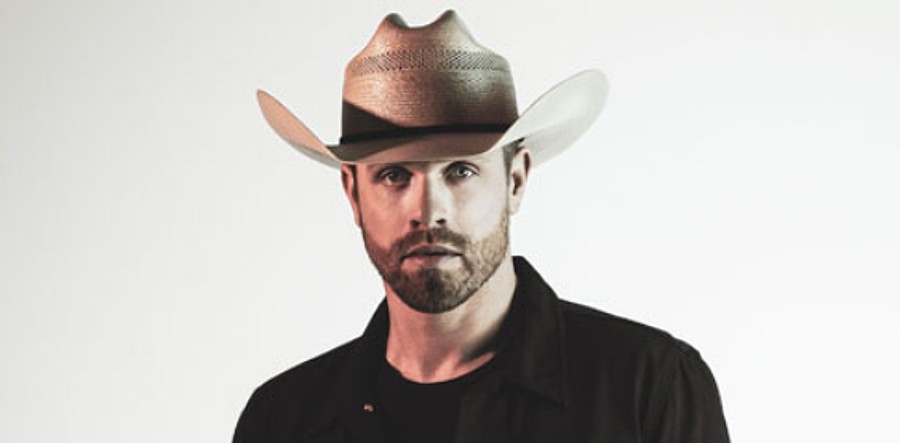 Dustin Lynch has a new album coming out, next month! The Tennessee native shared the surprising news on Good Morning America, ahead of his performance of his multi-week, No. 1 hit, "Thinking 'Bout You."
"We are here to announce my brand-new album, Blue In The Sky, will be coming out February 11," Lynch revealed on GMA. "We're going to be announcing a big tour behind that as well, pretty soon. [I'm] so excited to share that news with you guys."
New Album, 'Blue In The Sky", out Feb 11th!

Available for pre-order now: https://t.co/jWkZsfbWsE pic.twitter.com/AJL6B3X1A7

— Dustin Lynch (@dustinlynch) January 19, 2022
Lynch spoke to Good Morning America from Mexico, where he is to perform for Luke Bryan's Crash My Playa, an event he has done every year it has been held since its inception.
"After the first year, I had such a great time, that he deemed me the Mayor," Lynch said with a laugh. "So, since then I've been invited back every single year."
Lynch and Porter held the top spot on the charts with "Thinking 'Bout You" for six weeks. It's a surprising accomplishment, since Lynch didn't know Porter before they collaborated on the song.
"It was kind of a blind audition," Lynch recalls. "We just submitted emails to all the teams we knew in Nashville and just said, 'Hey, if you're a young artist who wants to sing on this song, and can release it during this time frame, please email this link. We just had blind auditions, and I picked my favorite version. I got to figure out who it was, and it ends up being MacKenzie.
"We ended up being best friends, and it's been a fun ride doing it live together this past year, and watching the song grow and really change both of our lives," he adds.
Blue In The Sky also includes collaborations with Chris Lane and Riley Green. See a track list below. The record will be released on February 11. Keep track of updates via his website.
Blue In The Sky Track List
1. Party Mode
2. Thinking 'Bout You (feat. MacKenzie Porter)
3. Stars Like Confetti
4. Somethin' That Makes You Smile
5. Break It On A Beach
6. Tequila On A Boat (feat. Chris Lane)
7. Tennessee Trouble
8. Summer Never Ended
9. Back Road TN
10. Huntin' Land (feat. Riley Green)
11. Pasadena
12. Not Every Cowboy