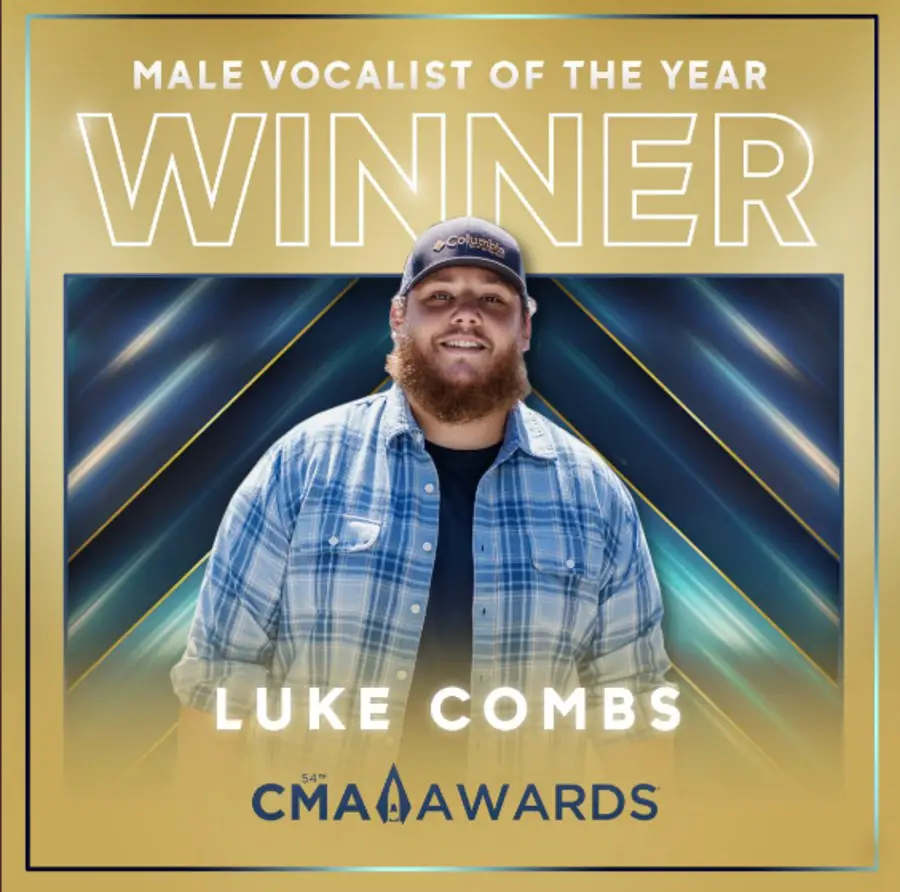 Luke Combs won the CMA Award for Male Vocalist of the Year, in a category that also included Eric Church, Thomas Rhett, Chris Stapleton and Keith Urban.
"I don't even know what to say up here," Luke began. "I don't write speeches for these things. Let me tell you, my beautiful wife, thank you for always being there for me, through thick and thin. My family and my parents. I talked to my grandma on the phone yesterday. Grandma, I know you're watching. I love you. I told you I'd say I love you if I won this thing. But there's nobody in this category — I don't deserve this more than anybody else in this category, especially this year has been so crazy, and I know everybody in this category worked their a– off.
"Thomas, Eric, everybody watching. I'm just lucky," he added. "I'm a lucky guy, and thank God for what you do for me. And thank you to the fans for what you do for me. I love country music. I love everybody in this category, and I wish we all could win. I love you guys so much. Thank you guys."
Luke headed into the 2020 CMA Awards with a total of six nods, including one for Entertainer of the Year, with that trophy going to Eric Church. Luke also won the CMA Award for Album of the Year, for What You See Is What You Get.
"I have watched a lot of incredible people win this award, and I have a lot of incredible people to thank for this award," Luke said after winning Album of the Year. "My co-writers on this album, my producer Scott, my entire team, my beautiful wife, Nicole, my family, my parents, the fans, country radio. Everybody watching this tonight is just as important as I am in this. I'm just happy to be the guy up here holding the trophy for all of us. I love you guys. Thank you so much."