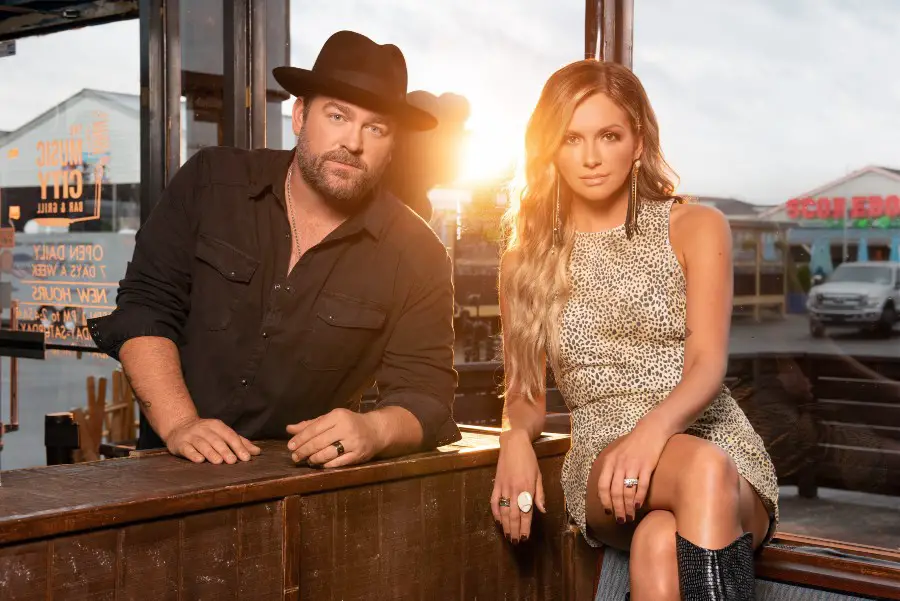 Carly Pearce and Lee Brice have won an ACM Award! The pair won the trophy for Music Event of the Year, for their "I Hope You're Happy Now" duet, ahead of Sunday's ceremony. Pearce and Brice were surprised with the news while doing interviews on Thursday.
"Just to think about how hard I and my team fought to get this song right, and how much your voice led to exactly what I always wanted for it," a tearful Pearce said.
"Thank you so much for letting me be a part of it," Brice added. "Thank you so much for letting us be in this category, and now we're holding it in our hands."
Is this even real life? This song continues to show me that all of my country music dreams are coming true. Thank you @acmawards @leebrice & all of YOUU for making "I Hope You're Happy Now" this year's Music Event of the Year! Can't wait to perform it Sunday night ♥️🥲 #ACMAwards pic.twitter.com/Tj7eSLlZD4

— Carly Pearce (@carlypearce) April 15, 2021
Pearce and Brice are also nominated for Single of the Year, for "I Hope You're Happy Now," with Pearce also nominated for Female Vocalist of the Year as well. It's an honor Pearce often dreamed about, but was never sure if it would actually come true.
"Being nominated for the ACMs Female Artist of the Year is something that I think every female artist would tell you they dream of," Pearce told Circle All Access. "When I first found out, I was with my mom, and we kind of both cried and were just looking at each other. She's walked this whole journey with me, and we had a moment of just, 'Oh my goodness, this really is happening,' because I think it's so hard sometimes to even feel like this is my life, because I've wanted it for so long. But it was a special moment that I think she and I will have forever. It was just us, together, freaking out."
Prior to finding out about her first ACM Awards win, Pearce was asked what taking home a trophy would mean to her.
"It would mean everything," Pearce told Entertainment Tonight. "I mean, the ACMs, I grew up watching them, I wanted to be a part of them. This year is the first year that I feel like I'm really making my stamp and it would be crazy."
Pearce and Brice will perform during the live broadcast of the 2021 ACM Awards. The show will air live from various locations throughout Nashville, on Sunday, April1 18, at 8:00 PM ET on CBS.