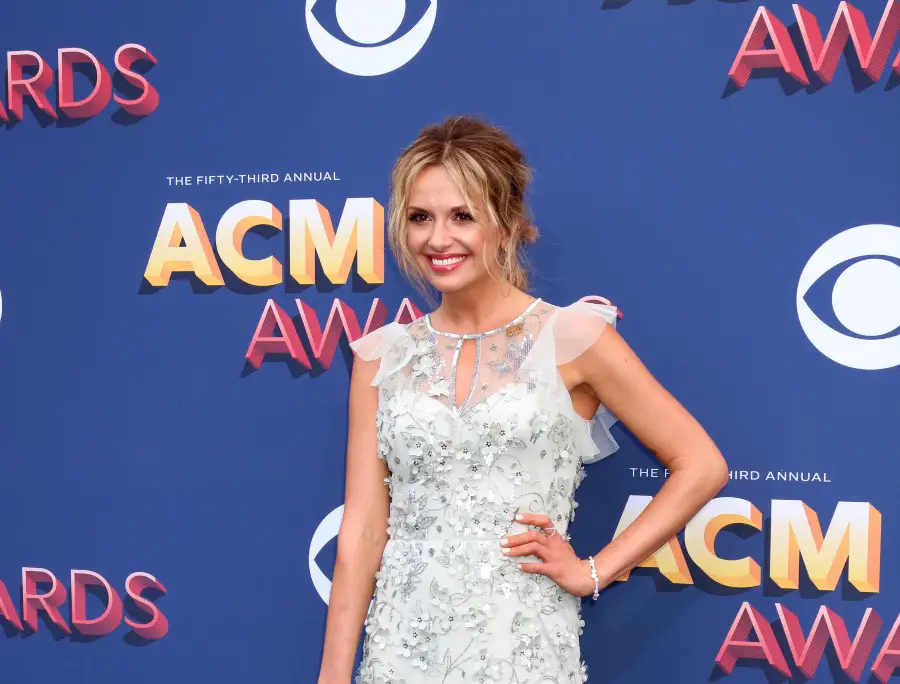 Carly Pearce is heading into the 2021 ACM Awards with three nominations. The Kentucky native is nominated for Single of the Year and Music Event of the Year, both for her "I Hope You're Happy Now" duet with Lee Brice, as well as her first-ever nod for Female Artist of the Year — a career pinnacle she once wasn't sure she would ever achieve.
"Being nominated for the ACMs Female Artist of the Year is something that I think every female artist would tell you they dream of," Pearce tells Circle All Access. "When I first found out, I was with my mom, and we kind of both cried and were just looking at each other. She's walked this whole journey with me, and we had a moment of just, 'Oh my goodness, this really is happening,' because I think it's so hard sometimes to even feel like this is my life, because I've wanted it for so long. But it was a special moment that I think she and I will have forever. It was just us, together, freaking out."
The three nominations come on the heels of one of the best — and worst — years of Pearce's life. After coming off the road because of COVID-19, and ending her marriage to Michael Ray after only eight months, Pearce shared her journey in the telling 29 EP. The personal album was both raw and real, earning her a No. 1 record as a result.
"For me, this has always been what I wanted to do, and I truly wondered what it would be like to be in that those five — I call them the fantastic five — so I just feel really excited," Pearce says of the industry honor. "Everything else that has happened in the last year in my career is just, this is yet again something that I'm like, 'Wow. This is seriously happening.'"
Pearce shares the Female Artist of the Year category with Miranda Lambert, Kelsea Ballerini, Maren Morris and Ashley McBryde, and Pearce says she would be truly happy if any of them walked away with the trophy instead of her.
"I mean, [Ballerini] has obviously been such a supporter of mine since long before I had a record deal and she's just always championed me," Pearce tells PopCulture.com. "And honestly, Maren's a really good friend as well, and Ashley, so it's kind of awesome for all of us to be the next generation that's really changing the face of country music."
Whether Pearce wins or loses, the 30-year-old will forever be able to call herself an ACM Awards Female Artist of the Year nominee, an honor that she will always cherish.
"I think that being able to say that you're in those five being recognized in that way just elevates you to a whole different level," she says. "And for me truly… being nominated for that, to me is just as good as winning one."
In addition to her three nominations, Pearce and Brice will also perform. The 2021 ACM Awards will air live, from various locations in Nashville, on Sunday, April 18, at 8:00 PM ET on CBS.