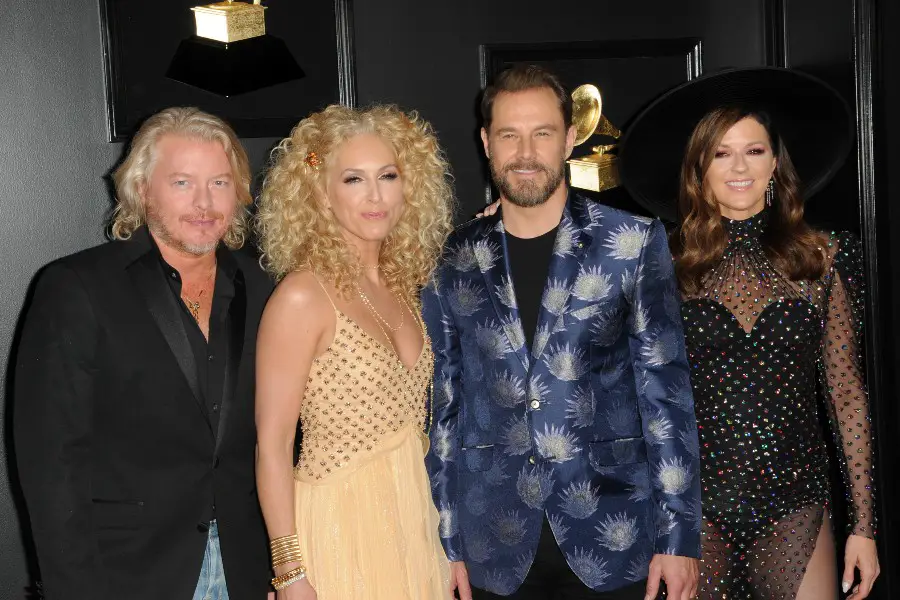 When Little Big Town heads to the 2021 ACM Awards on Sunday night, they will be missing one of their members. Phillip Sweet will have to skip the ceremony, where the quartet is nominated for Group of the Year, and will also perform, after he tested positive for COVID-19.
"Well, Philly's not feeling good," Jimi Westbrook shared on Audacy.
"We might as well break the news, he's got the COVID," Karen Fairchild added.
Thankfully, while Sweet is under the weather, his case appears to be relatively mild.
"He seems to be holding off the really bad stuff, just a little not feeling great," Westbrook said.
"Over the hump today, he's hoping," continued Fairchild. "He is, unfortunately, he's so sad missing out on this whole ACM week. But he'll be back soon."
Little Big Town joked that they "auditioned about 50 people" to fill in, before revealing that they would just continue on as a trio, while Sweet recovers.
LBT's new single, "Wine, Beer, Whiskey" is quickly climbing the charts. It's a bit of happy news amid a challenging season, when they were forced to cancel their highly-anticipated Nightfall Tour, and come off the road, for the first time in their career, due to the pandemic.
"[It was] the best tour we had been on and then, wow, we didn't see that coming. We were scheduled to go to Detroit and to Chicago … and we shut it down. But even then, it was like, we'll gear down for a couple of weeks or something," Westbrook recalled on the ABC special, Country Strong. "We just had no idea it was going the way it was gonna go."
"Just from a business standpoint, it was devastating," he continued, explaining that the group had already spent an enormous amount on tour expenses. "All the money that you had spent on preparation for that and it's just gone."
Little Big Town shares the Group of the Year category with Lady A, Old Dominion, The Cadillac Three and The Highwomen. The show will air live, from various locations in Nashville, on Sunday, April 18, at 8:00 PM ET on CBS.