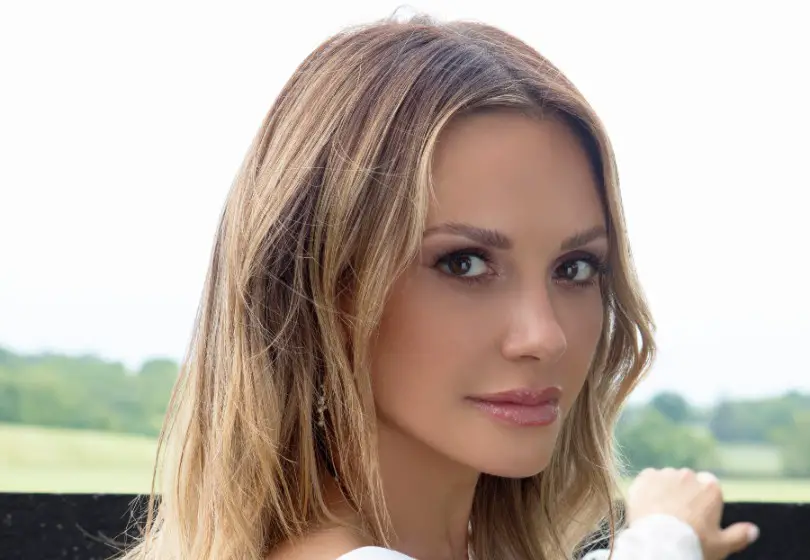 Carly Pearce has another trophy to add to her growing collection! The Grand Ole Opry member won the CMA Award for Female Vocalist of the Year, beating out Gabby Barrett, Miranda Lambert, Ashley McBryde and Maren Morris to take home the coveted trophy.
In a show of true solidarity and friendship, McBryde helped Pearce up to stage, later joining her to offer support.
"I really didn't think this was going to happen," an emotional Pearce said from stage. "I want to thank my record label, Scott Borchetta and Big Machine Records … I've had just a crazy year and I just want you guys to know that this means everything to me. Country music saved me in a time that I needed it, and I just want you guys to know that this is all I've ever wanted."
Pearce, who is also nominated for Album of the Year (for 29), says being nominated for Female Vocalist of the Year is more than a dream come true.
"Last year when I saw my name on the card for Song of the Year, I thought my heart was going to explode," Pearce recalls. "This year, it was even more intense. So many of the women I've loved – Patty Loveless, Dolly Parton, Trisha Yearwood, Alison Krauss, Faith Hill, Lee Ann Womack, Barbara Mandrell, Emmylou Harris, Loretta Lynn – have won Female Vocalist. To be in their company was a dream in some of my lowest moments. To be back here this year with so many incredible peers and vocalists makes me feel like people can hear the truth I try to carry in my voice."
Pearce just released her 29: Written in Stone album. She is currently headlining her The 29 Tour, and will head out next year with Kenny Chesney on his Here and Now 2022 Tour, Find her music and tour dates at CarlyPearce.com.
Want to watch more exclusive artist interviews? Click HERE to subscribe to our YouTube channel.