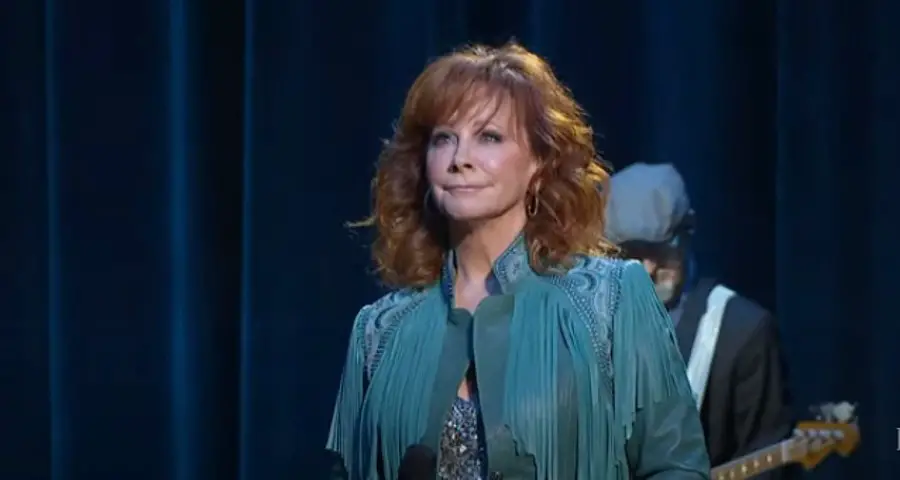 31 years ago, on March 16, 1991, Reba McEntire experienced an unimaginable tragedy. It was on this day that McEntire lost seven members of her band, along with her tour manager, in a plane crash into Otay Mountain near San Diego, California. The pilot and co-pilot also perished in the accident.
McEntire had performed a private event for IBM executives the night before. She and her then-husband, Narvel Blackstock, stayed behind, while her band flew home. McEntire was notified of the accident via a phone call, while in their hotel room.
"The planes took off three minutes apart," Trisha McClanahan, a spokesperson for McEntire, told the Los Angeles Times. "The plane that crashed took off first. The pilot of the second plane didn't see anything. They just knew that they had lost radio contact with the other. They continued flying and were diverted to Nashville."
The loss was for McEntire more like losing her family members than her employees.
"She was very close to all of them (the band members). Some of them had been with her for years," Jennifer Bohler, another spokesperson for McEntire, said after the accident. "Reba is totally devastated by this. It's like losing part of your family. Right now she just wants to get back to Nashville."
Years after the tragedy, McEntire said she still grieves the loss, mostly for the families of those who perished.
"It's a nightmare," McEntire reflected to CNN in 2012. "It crushed me. It made me realize how precious life is. And all I could think of was their mothers. How could you go through this? How are you going to see the next day? My heart went out to them, their wives, their children. I just couldn't fathom how they were going to go on. I mean, it hurt me and they were my friends. But to be that close as a family, my heart went out to the families."
The country music superstar says the accident changed her in a profound way.
"It woke me up," she said. "If you've got somebody you love, you better tell them, because things can happen in an instant to change your life. And do things that make you happy, that makes your life happy. God wants us to be happy. He doesn't want us to be miserable."
The Country Music Hall of Fame member honored those who lost their lives last year in a touching social media post.
McEntire will release her My Chains Are Gone: Hymns and Gospel Favorites CD and DVD on March 25. The 12-track record, which includes some of McEntire's favorite hymns, features several guest artists, including Trisha Yearwood and Kelly Clarkson on "Softly and Tenderly," and The Isaacs on both a medley of "In the Garden" and "Wonderful Peace," as well as on "It Is Well With My Soul." Lauren Daigle also joins McEntire for the CD version of My Chains Are Gone, for an acoustic version of "Back to God."
A special broadcast premiere of the performance will also take place on UPtv on March 25 at 8:00 PM ET, along with an encore performance on April 4th at 2:00 AM ET. Pre-order is available here.