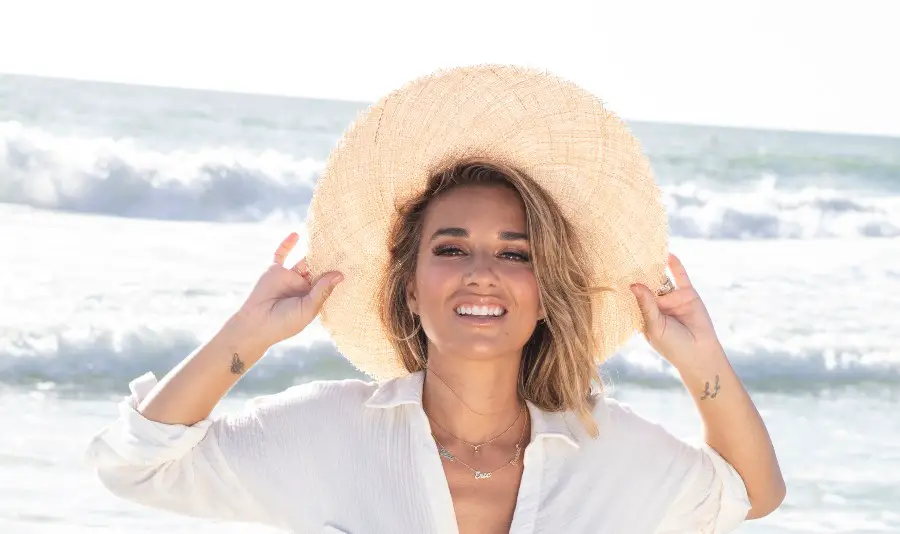 Nashville is becoming known for much, much more than country music. The bustling city has also become a destination for shopping, including several unique shops owned by celebrities. Rather than just adding their name to the business, all of the celebrities who own these stores have a very hands-on approach, to all aspects of the business. Keep reading for five of our favorite celebrity-owned stores.
1. Kittenish
Jessie James Decker owns Kittenish, which offers clothing, accessories, shoes, gifts and more — all at surprisingly affordable prices. In addition to the Nashville location, the singer and actress has another location in Florida, and makes sure to stop in at both places.
"I pop in as much as I can, sometimes before hours or after hours," Decker tells Everything Nash. "And sometimes I'll pop in and just surprise everybody. When I know we're having a busy Sunday, I can see the cameras and I'll pop in and just want to say hello to all the customers while everyone's shopping. I love it."
304 11th Ave S, Nashville, TN 37203
2. Draper James
Owned by actress Reese Witherspoon, who calls Nashville home, Draper James offers clothing, jewelry and items for the home, such as books, candles and much more.
"Draper James, is my grandparents, Dorothea Draper and my grandfather, James Witherspoon," Witherspoon tells Southern Living of the inspiration behind the store's name. "They were just incredibly generous people, incredibly gracious people, but quintessentially southern. You never met a stranger; they were always very friendly. They had a very open house, and they loved to entertain. So I learned a lot about life and how to be from them."
2608 12th Ave S, Nashville, TN 37204
3. White's Mercantile
White's Mercantile is owned by singer Holly Williams, daughter of Hank Williams, Jr.  White's Mercantile has two Nashville locations, and a store in Franklin, Tennessee, located just outside of Nashville, as well as one in Arkansas and one in Kentucky. The eclectic store offers something for everyone, including gifts for pets, who are also welcome in the store. Fashioned after a general store from years gone by. White's Mercantile offers a little bit of everything, including clothing, household items and one-of-a-kind gifts.
"I wanted to create a nostalgic retail experience inspired by the original general store purpose to fully serve the needs of the community with a beautiful interior full of my favorite finds and discoveries from the highway, in a variety of price points," Williams shares on the store's website.
2908 12th Ave South and 4015 Hillsboro Pike #104
4. Unlikely James
Kristin Cavallari owns Unlikely James, which offers clothing, jewelry and accessories, as well as their own line of eyewear. The expansive collection is thanks to the TV personality's own personal tastes.
"I really wanted to do a line that was really personal and a true reflection of my style, and I wanted to be really involved," Cavallari told People. "I wanted to have a hand in every facet of the company. So I was really excited to start my own and it's very exciting for me because it is my own."
601 9th Ave S, Nashville, TN 37203
5. Ole Red Nashville
OK, so this is technically a bar — but a bar with some super-cool merchandise to buy as well. Choose from mugs, t-shirts, Nashville items and more, along with a specialty tree ornament just in time for the holidays. Although he lives in Oklahoma, Blake has been known to stop by the bar when he's in town. It was Ryman Hospitality Properties Chairman and CEO Colin Reed who approached Shelton about opening Ole Red, with Shelton refusing until Reed offered a different twist.
"He said the magic words, which were, 'This isn't like a restaurant, you know, this is a music venue,'" he continued. "And for me, when I moved to Nashville…really, the only gigs I could get performing were songwriter nights. Well, I wasn't a hit songwriter, so I was kinda just stuck in the middle there. I wanted to be a country singer, [but] there wasn't really a place for me."
300 Broadway, Nashville, TN 37201