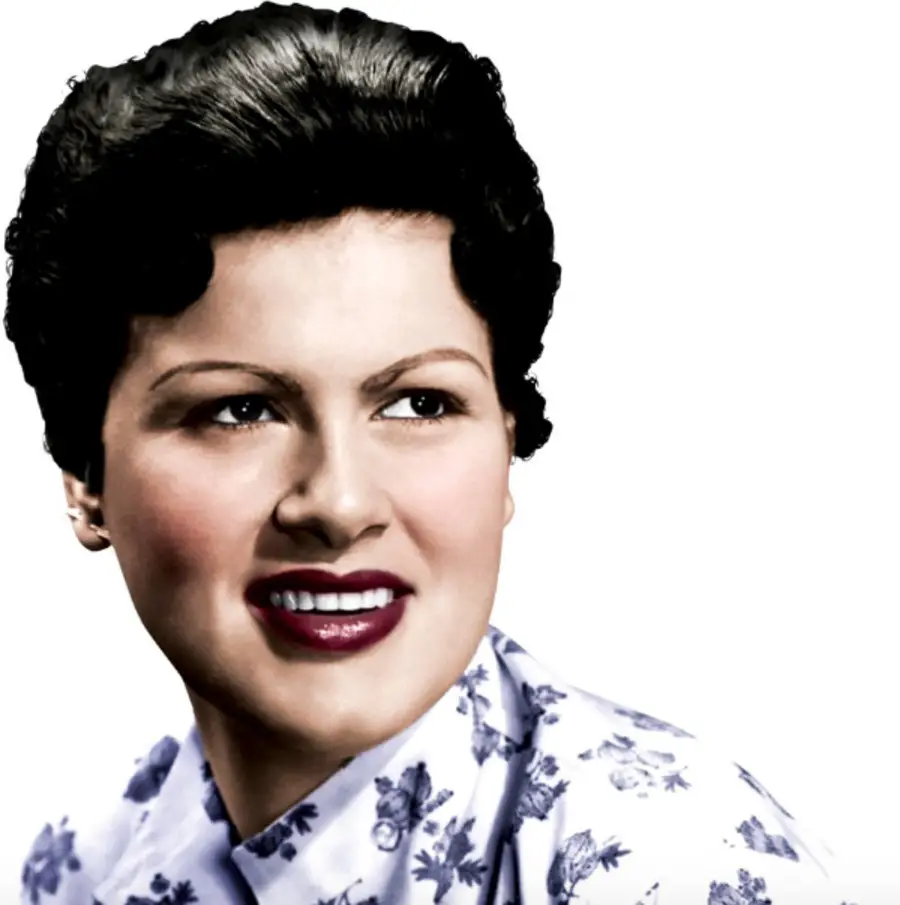 March 5, 1963 was one of the saddest days in country music, It was on that day that Patsy Cline was killed in a plane crash, two days after what would be her final show. Cline was 30 years old, and the mother of two small children, when she passed away.
On March 3, Cline performed three times as part of a benefit for the family of DJ Jack "Cactus" Call at the Soldiers and Sailors Memorial Hall, Kansas City, Kansas, one month after Call had passed away in an automobile accident. Cline was part of a star-studded lineup, which included George Jones, George Riddle and The Jones Boys, Billy Walker, Dottie West, Wilma Lee and Stoney Cooper, George McCormick, the Clinch Mountain Boys, and Cowboy Copas and Hawkshaw Hawkins.
Weather prohibited Cline from flying home the day after the concert, and she turned down an offer from West to ride back home with her and her husband, since it was a 16-hour drive. On March 5, Cline boarded the plane with Cowboy Copas, and Hawkshaw Hawkins, along with pilot Randy Hughes. After stopping once to refuel, the plane landed again in Dyersburg, Tennessee, less than 200 miles from Nashville. Although advised to not fly in the inclement weather, Hughes decided to fly the remainder of the way home.
The plane departed Dyersburg at 6:07, crashing in the woods in Camden, Tennessee, 90 miles from Nashville. Cline's wristwatch, which was later found, had stopped at 6:20 PM. There were not any survivors on the plane.
In addition to her family and fans, Cline's loss was deeply felt by Loretta Lynn, one of Cline's closest confidants.
"We were good friends right off the bat," Lynn told The Tennessean., recalling their initial visit, when Lynn visited Cline in the hospital, after Cline had nearly been killed in a car crash. "Because she began telling me how hard the road was, how she was dealing with it— with a family — and I was gonna have to be doing the same thing. I think (we were) starting to bond right then. Yes, I do."
Lynn chronicled her friendship with Cline in the book, Me & Patsy Kickin' Up Dust: My Friendship with Patsy Cline, out now.
Cline had released three albums prior to her death, and numerous singles, including "Walkin' After Midnight," "I Fall to Pieces," "Crazy," "She's Got You" and more. In 2017, the Patsy Cline Museum opened in downtown Nashville. The museum is located at 119 3rd Avenue South, above the Johnny Cash Museum.