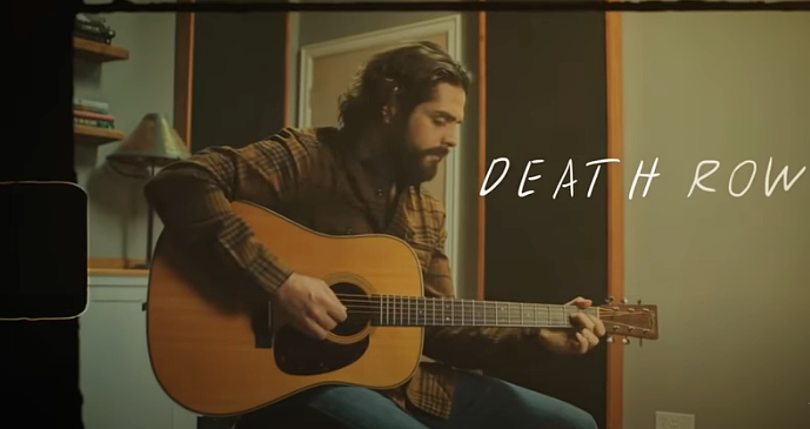 Thomas Rhett just dropped another song, "Death Row," from his upcoming Where We Started album, Written by Rhett, along with Ashley Gorley and Zach Crowell, Rhett includes his good friends Tyler Hubbard and Russell Dickerson on the song, which was inspired by a deeply personal experience all three singers shared.
"This song was written from a true experience between me and Tyler Hubbard and Russell," Rhett shared with Everything Nash and other outlets during a recent virtual media event. "We actually went to the men's prison here in Nashville last Christmas to play some songs for people that were on death row. There is this ministry does this a couple of times a year. Our hearts and our brains were just kind of confused and rocked."
It was that visit that inspired "Death Row," one of the 15 songs that Rhett wrote for the 16-track Where we Started record.
"The next week I went in to write with Ashley Gorley and Zach Crowell, and I said, 'I've got a really strange song title for y'all,'" Rhett recalled. "It's called 'Death Row,' and we literally just explained our experience at the prison in a song. It just felt like something that needed to be said."
Rhett's is currently enjoying a Top 20 hit with  "Slow Down Summer," from Where We Started.
"I wrote this song from the point of view of two people who are in love during senior year of high school,"  Rhett says of the song. "I envisioned them headed off to different schools and they're starting to understand that the moment the weather starts to change, they've got a 99 percent chance this relationship is not going to work. I know that myself and a lot of people have been there before, wishing the fireworks stage doesn't have to end."
Rhett will perform "Slow Down Summer" at the upcoming 2022 ACM Awards, where he is nominated for Male Artist of the Year and Album of the Year, for Country Again: Side A.
Rhett will embark on his Bring the Bar to You Tour in June. Pre-order Where We Started, and find tour dates, at ThomasRhett.com.