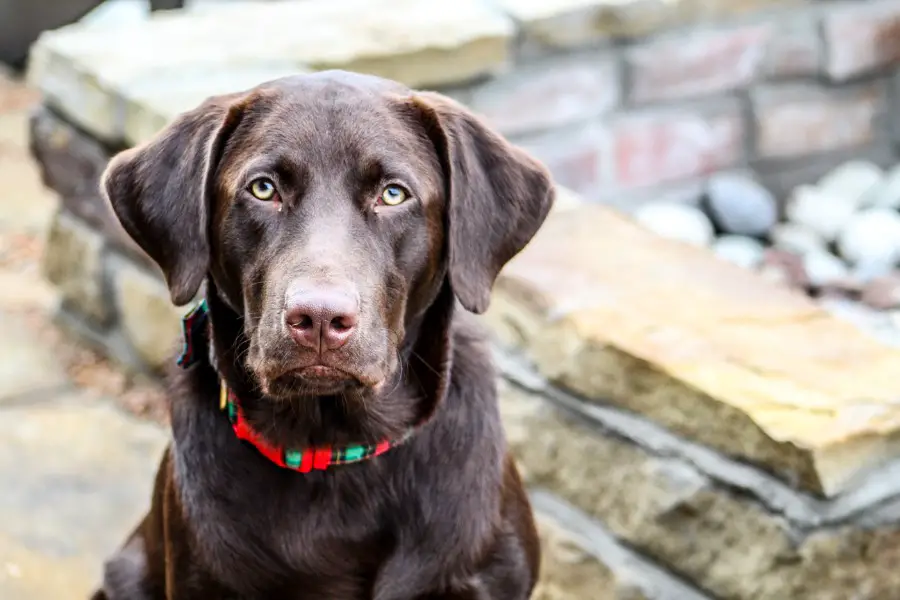 It's been said that dogs are man's (and woman's) best friend, and country music seems to agree.  There are plenty of songs celebrating our four-legged friends; we rounded up seven of our favorites.
7. "Little Boys Grow Up and Dogs Get Old," Luke Bryan
Luke Bryan included "Little Boys Grow Up and Dogs Get Old" as a bonus track on his 2015 Kill the Lights record. Written by Bryan and Tony Lane, the tender song, which says, "And I thought we would be together / Go on and on just like that, forever / But I was young back then / I guess I just didn't know / Little boys grow up and dogs get old," was made even sweeter by the video that accompanied the song, showing adorable dogs in all stages of life.
6. "Cracker Jack," Dolly Parton
"Cracker Jack" was in honor of Dolly Parton's own childhood pet, which she honored in this song. With lines that included, "I found him by the river bank / Just wandering about / He was cold and hungry / And his ribs were sticking out / I snapped my fingers, whistled / When he came, I picked him up / I was just a kid / And Cracker Jack was just a pup," Parton also paid tribute to her beloved pup with an episode called "Cracker Jack" from her Heartstrings TV series on Netflix.
5. "My Dog and Me," John Hiatt
This tender ode to the loyalty of dogs was included on John Hiatt's 2003 Beneath this Gruff Exterior album. Singing, "Now she's runnin' up ahead to chase some deer / Comes back to tell me that coast is clear / It's a different world I see / When it's just my dog and me," Hiatt perfectly captured the fierce loyalty dogs give to their owners.
4. "Like My Dog," Billy Currington
Billy Currington included "Like My Dog" on his 2010 Enjoy Yourself record. The tongue-in-cheek song, which says "He never says I need a new attitude / Him and my sister ain't always in a feud / When I leave the seat up he don't think that it's rude / I want you to love me like my dog does, baby," was written by Harley Allen and Scotty Emerick, but Currington had to fight to get to include it on his album.
"All the way to the end, I just had to keep fighting about this 'Dog' song, and ended up recording it," Currington told The Boot. "Scotty Emerick was the one who wrote this song, and I had seen this guy perform this song acoustically in front of people across the United States at songwriters' nights for five years, and I'd never not seen it explode, as a reaction."
3. "The More Boys I Meet," Carrie Underwood
Carrie Underwood included this hopeful song on her sophomore 2007 Carnival Ride album. Written by Scott Kennedy and Scott McEwan, "The More Boys I Meet" is perfect for Underwood, who is an outspoken animal lover. With lines like "I close my eyes and I kiss that frog / Each time finding / The more boys I meet, The more I love my dog," the song is a reminder why Underwood was, and is, still America's sweetheart.
2. "Ol' Red," Blake Shelton
"Ol' Red" was Blake Shelton's third single, and the final track from his eponymous freshman album. Written by James "Bo" Bohan, Don Goodman and Mark Sherrill, the song was first recorded by George Jones for his You Oughta Be Here With Me, released in 1990. Kenny Rogers also included it on his 1993 album If Only My Heart Had a Voice, and also released it as a single, although it failed to chart. But it was Shelton's version, released in 2002, along with the video showing him breaking out of prison, that makes the song one of his most-requested singles to perform live today.
1. "Feed Jake," Pirates of the Mississippi
"Feed Jake" was the first Pirates of the Mississippi song to crack the top 20, and their most successful song of their career. Included on the group's self-titled freshman album, the song is a serious ode to man's best friend. Singing "Now I lay me down to sleep / I pray the Lord my soul to keep / If I die before I wake / Feed Jake, he's a good dog / My best friend through it all / If I die before I wake, feed Jake," the song, for good reason, remains one of the group's most well-known songs to date.