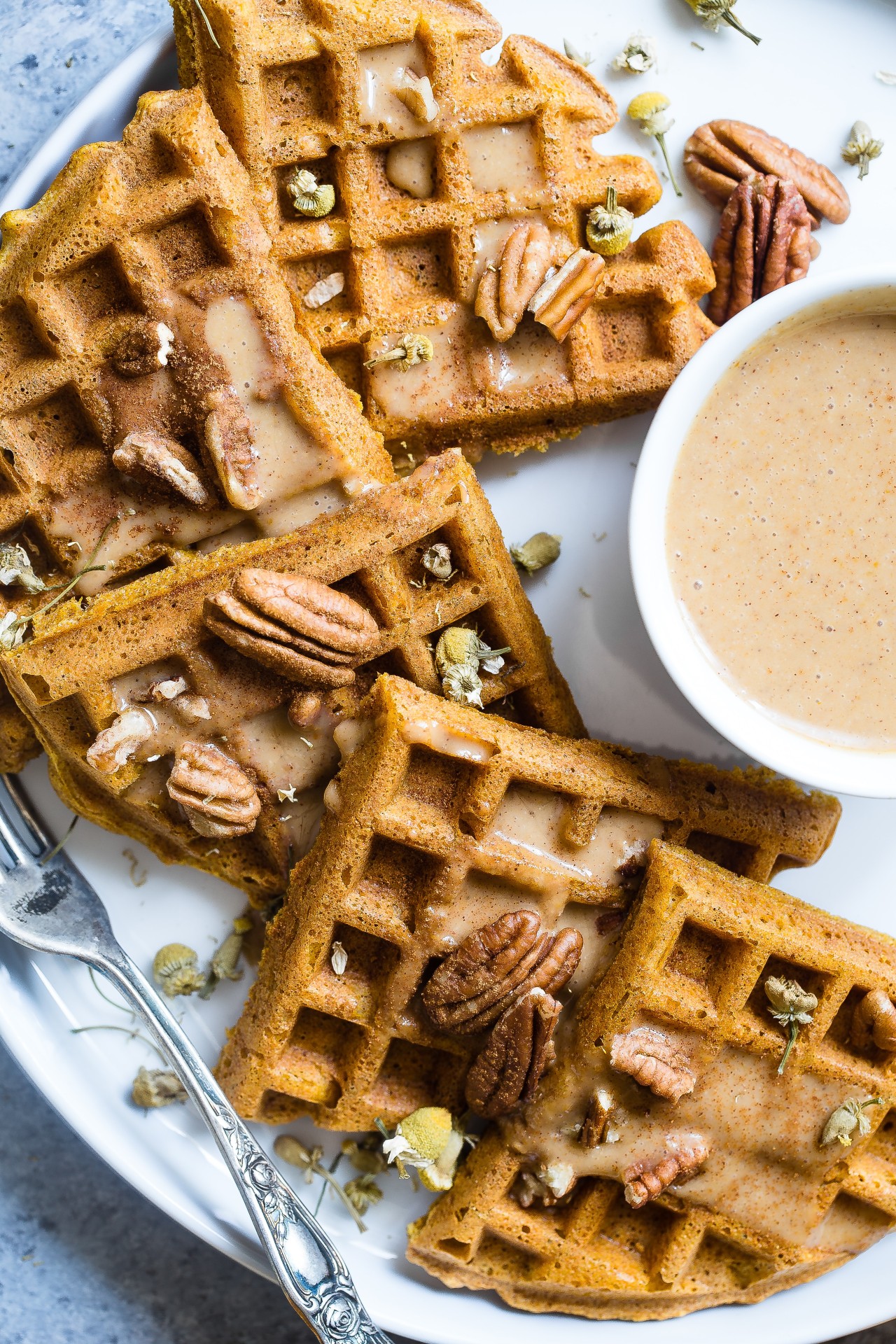 The advent of fall not only means great pumpkin patches and corn mazes, but plenty of delicious fall-inspired food as well. From savory to sweet, and a few ingenious beverages as well, we found 9 great seasonal sweets to eat — and drink — right now.
1. Pumpkin Spice Waffles
While there are likely plenty of places that offer some version of pumpkin waffles, only The Ainsworth offers them with pumpkin butter, candied pecans, vanilla Anglaise, whipped cream, and sprinkled with pumpkin pie spice. Available at brunch.
2. Frascatelli With Pumpkin
The 404 Kitchen is currently offering a hearty Frascatelli pasta dish, a semolina dumpling, with pumpkin, pork ragout, smoked garlic, grana padano and sage.
3. Pumpkin Bread Pudding
Pork Belly Farmhouse, which we continue to rave about, has a seasonal Pumpkin Bread Pudding, with Ginger Liqueur Creme Anglaise and Ginger Snap Brittle.
4. Roasted Apple Ice Cream
Rolf and Daughters might be (rightfully) known for their amazing, handmade pasta, but they also have some killer desserts, including their seasonal Roasted Apple Ice Cream, topped with cardamom and lemon thyme.
5. Roasted Butternut Caprese Salad
The Chef & I is currently offering a Roasted Butternut Caprese Salad, complete with thick cut beefsteak tomatoes, fresh whole milk mozzarella cheese and their own pistachio pesto, topped with virgin olive oil and a balsamic vinegar.
6. Apple-A-Day
Fido's has a seasonal a drink called Apple-A-Day, which is cider, chai, caramel and oat milk. Perfect for the cooler temperatures.
7. Pumpkin Apple Soup
Josephine's has a Pumpkin Apple Soup on the menu, with pumpkin seeds and brown butter. Talk about a hearty soup!
8. Pumpkin Coconut Panna Cotta
Tavern at Bobby has a Pumpkin Coconut Panna Cotta on their menu, which includes chai tea honey, toasted pepitas and a ginger snap cookie.
9. Fall 2020 cocktail
The Fox Bar & Cocktail Club is offering a Fall 2020 cocktail, which features Castle & Key Autumn Gin, Kummel liqueur, lemon balm, lavender, seltzer.