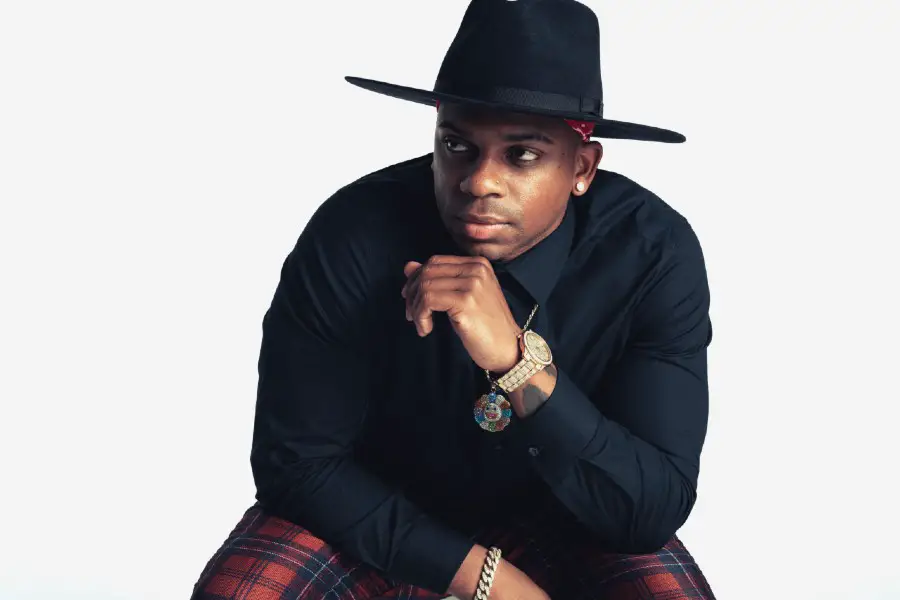 Jimmie Allen can officially add children's book author to his lengthy list of accomplishments. The Delaware native just announced the release of his debut book, My Voice is a Trumpet, which encourages children to speak up for what they believe in, regardless of their age. The book will be released on Flamingo Books, an imprint of Penguin Young Readers.
"It's very important to me that kids learn at a young age that they have a voice, and that it is powerful. It is up to us as adults to teach them to use their voice to encourage and show love," Jimmie said in a statement. "Being a father of two kids, I try to encourage them to be themselves and love everyone around them. I'm hoping this book inspires at least one child and they always remember their voice is a trumpet."
The voices in My Voice is a Trumpet are diverse, from a small bee to a roaring lion, and more.
"I was inspired by an interview Jimmie gave in the wake of the protests against police brutality in summer of 2020 and knew he would be the perfect author for a children's book," explained Margaret Anastas, VP & Publisher, Flamingo Books. "My Voice Is a Trumpet is a gentle call to action and a reminder that there's never a wrong time to use your voice."
Jimmie became a gentle voice of reason amid the riots and racial protests, after the heartbreaking death of George Floyd.
"It's our job as humans to point out the negative treatment of people," Jimmie said in a post shared on social media. "It doesn't matter if they look like us or not or if treatment of them directly affects us or not. If we see it and it doesn't bother us, we need to check our hearts."
"The continued non value of life towards black men in America concerns me," he continued. "As a black man and a father raising a black boy I'm worried. The uncertainty of his safety turns my stomach. I challenge everyone to love each other and let our hearts speak louder than the injustice. Love so loud that it suffocates the hate."
Jimmie's latest album, Bettie James, was released in July. The record includes collaborations with the Oak Ridge Boys, Tim McGraw, Darius Rucker and more. It is currently available for purchase at JimmieAllenMusic.com.
My Voice is a Trumpet is currently scheduled to be released on July 13, 2021.