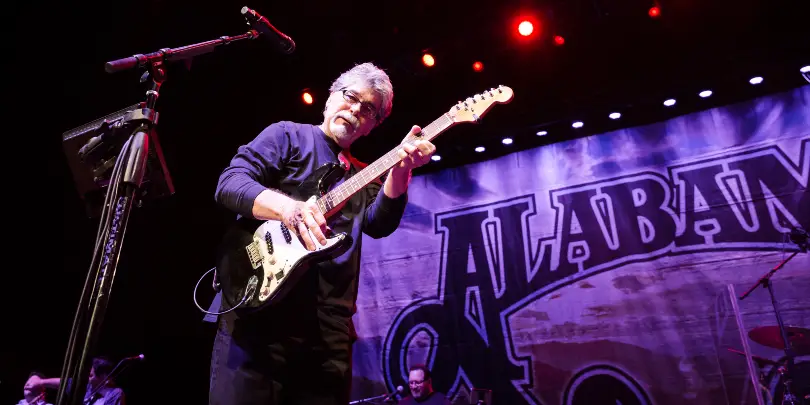 Alabama's Randy Owen is mourning the loss of his mother. Martha Alice Teague Owen was 90 years old when she passed away, following a brief illness, on Thursday, June 2. The news was first announced on social media.
"Randy's mother, Martha Owen, left for Heaven this morning," a statement reads. "We will miss her greatly but we rejoice in knowing she's now walking in very High, High Cotton. We will be rescheduling this weekend's shows: June 3 in Roanoke, Virginia will now take place on December 9 and June 4 in Fayetteville, North Carolina will take place on December 11. All prior ticket purchases will be honored at the new dates. Please keep the Owen family in your thoughts and prayers."
It was Owen's mother, along with his father Gladstone (who passed away in 1980), who instilled in him a love of music and performing. When he was younger, Owen, along with his sisters Reba and Rachel, were part of The Singing Owen Family, a gospel group that performed in churches and events in Alabama and the surrounding area during the '60s and '70s.
Owen might be the famous one from the family, but the proud son once said it was his mother who had the unstoppable work ethic.
"[She was] the hardest working person I've ever known," Owen previously told AI.com. "One of the vivid memories I have of my mother was when she was pregnant with my baby sister Rachel, and it was about 100 degrees outside, and we were out picking peppers. I remember thinking, 'I don't know how she does this."'
Funeral services will be held at the Rainsville Community Church in Rainsville, Alabama. Visitation is on Sunday, June 5, from 4:00 to 8:00 PM. The funeral will be held on Monday, June 6, at a time to be announced shortly.
The Owen family requests privacy at this time. Everything Nash extends our deepest condolences to Owen and his family.