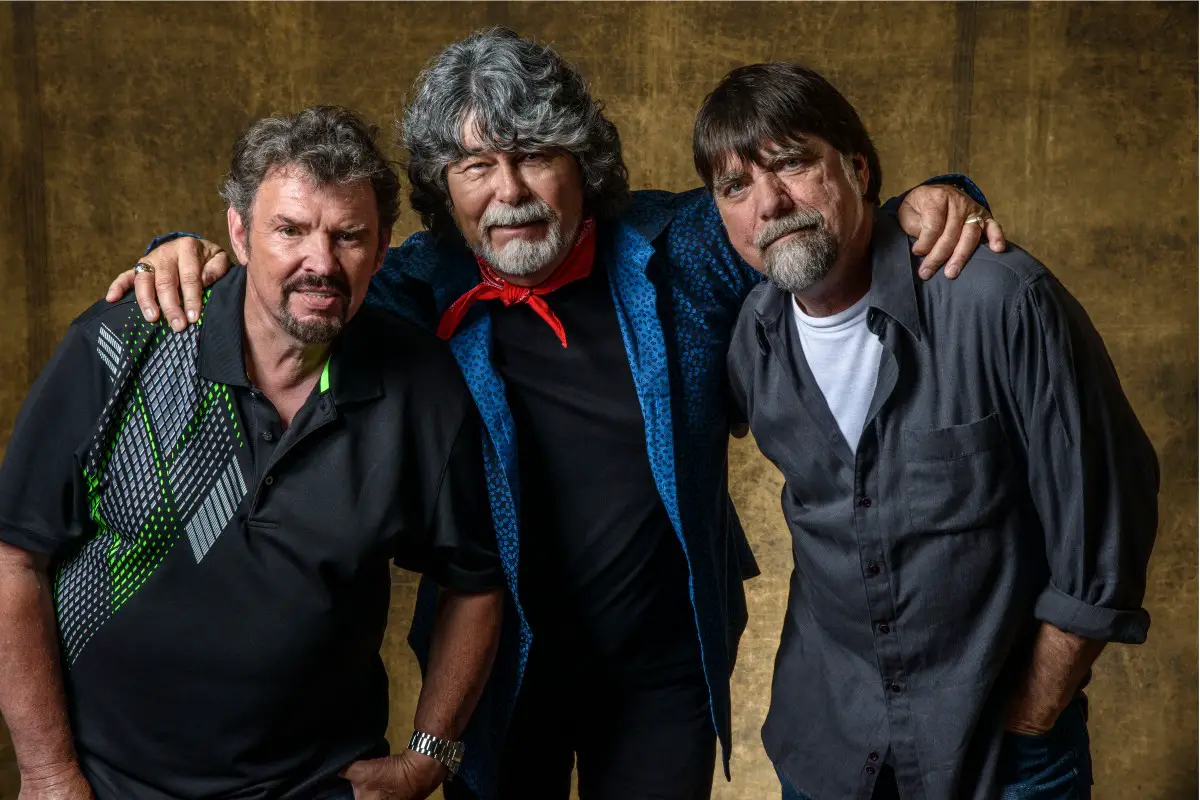 Alabama is back, and in a big, big way. The iconic group will kick off their long-awaited 50th Anniversary Tour with two back-to-back shows at Nashville's Bridgestone Arena, marking the venue's first full-capacity shows since March of 2020. Alabama was forced to cancel some of their dates on the tour in 2019, over health concerns, before having to once again cancel in 2020 due to the pandemic.
"We are very thankful that we can play our music for our loyal fans of the past 50 years and introduce our songs to a new third and fourth generation of new fans," lead singer Randy Owen says. "We have rehearsed an all-new show that we are having fun performing, but you never know, we might even take requests from time to time. There's nothing like the roar of the crowd, and we can't wait to get back on the road."
Martina McBride will join Alabama for both Nashville shows.
"They were one of my very first concerts that I went to as a kid, so this is a big full-circle moment for me," McBride shared on Twitter.
I'm looking forward to performing with @TheAlabamaBand in Nashville next week! They were one of my very first concerts that I went to as a kid, so this is a big full-circle moment for me. There are still a few tickets left, so make sure to get yours soon! https://t.co/8lDzY3OTku pic.twitter.com/ypm8wMqhTG

— Martina McBride (@martinamcbride) June 24, 2021
Jake Hoot, who recently made his debut arena performance opening for Alabama, will return for another show with the Country Music Hall of Fame members, this time on July 25 in York, PA.
"Could not be more honored to open for Alabama AGAIN at the York State Fair on July 25th," Hoot posted on social media. "See you soon Pennsylvania!"
Alabama is especially excited about their 50th Anniversary Tour, after so much time off of the road, which is why they have an all-star list of opening acts.
"This tour, that we are blessed to have, has the most amazing group of musicians and vocalists that we have ever had on the road," explains Alabama's bass player and vocalist Teddy Gentry. "In addition, we wanted to bring along some special friends to join us on tour each night. From The Marshall Tucker Band to Travis Tritt and Martina McBride to The Beach Boys, what a party we are going to have. I can't tell you how ready we are to see and play for you."
Dates for Alabama's 50th Anniversary Tour can be found at TheAlabamaBand.com.
Photo Credit: Courtesy of Absolute Publicity / Alan Messer