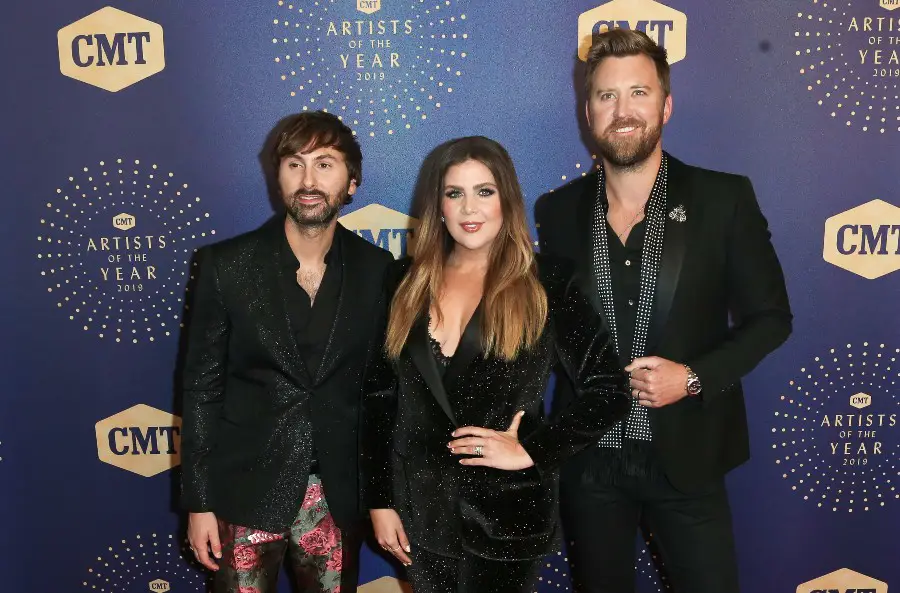 Lady A is opening up about one of the more challenging seasons in their history as a band, with the ongoing lawsuit over their name change. The trio, formerly known as Lady Antebellum, officially changed their name last year, as a way to distance themselves from the word "antebellum," which comes from as far back as pre-Civil War times, when slavery was still prominent and accepted in the South.
When they changed their name to Lady A, which had been their nickname from the beginning, they were unaware of the firestorm the change would create, after blues singer Anita White, who also goes by Lady A, filed a lawsuit against the group, over their ability to use the name. It was a shocking twist on a decision Lady A made in an attempt to do what was right. The threesome has not spoken out much publicly about the ongoing legal action, but they did write about it in "Talk of This Town," from their just-released What a Song Can Do (Chapter 1) EP.
"'Talk Of This Town' obviously is about a small-town relationship," Kelley shared with Everything Nash and other outlets at a recent virtual media event. "But it goes without saying, we've always wanted our music and our personal lives,  everything to be about the music and separated. And I think after changing our name to Lady A, and to feel how something got so twisted in our intentions, it was such a hard thing. Writing that, I remember [being] like, 'I'm so sick of — I never wanted to be in a conversation like this.' And you felt like you couldn't defend yourself, or tell your side of the story.
"I think that was the hardest thing is, just like with anything, feeling like your intentions are misunderstood," he continued. "That song, it was 'How do you make that song not about our situation, but relatable?'  But when I listen to that song, all I can think is, 'I'm so sick of it being a topic of conversation and not about the music.' I think that one's very personal, in a very roundabout way song and [was] tough to write."
The unexpected backlash of Lady A changing their name was only part of a challenging year for the trio, which also saw them cancel their highly-anticipated Ocean 2020 Tour, because of the pandemic. While the past year was grueling, there were some unexpected highlights as well, even amid so much sorrow.
"I definitely feel like I had my midlife crisis this past couple of years," Kelley acknowledged. "Just, what's our purpose, going through all the stuff we went through, and feeling like some of our intentions got twisted and misinterpreted, obviously with our name change and all these things. And it only brought us stronger, I think, in our conviction of what we want to represent as a band. Nothing is going to deter us from trying to leave our mark in a positive way, and we feel more determined than ever. And so maybe that's how I've changed; a little bit more determination.
"Not just survival and trying to make sure we stay on the radio, making sure we can maintain this certain level of success, but actually going, 'What are we leaving behind?'" he adds. "'What is going to be the message? And how can we show how you can overcome, like all of us have done this whole entire year, overcome something and hopefully grow from it' … I feel like I've grown a lot with who I am and what I want to be about."
Purchase What a Song Can Do (Chapter 1) at LadyAMusic.com.