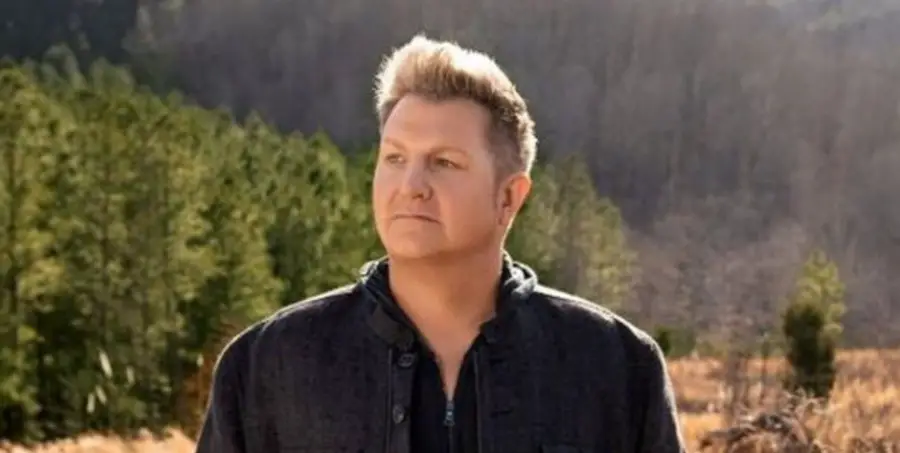 Gary LeVox just released his first solo project, One on One, after 20 years with Rascal Flatts. The five-track EP kicked off an entirely new musical chapter for the 50-year-old, one that he is ready to embrace.
"It was it was exciting and it was fun and it was fresh because I was using new players and new producers and new mics, and just everything new," LeVox shared with Everything Nash and other outlets at a virtual media event. "There was no pressure. I didn't feel any pressure. I was doing songs that I wanted to do. It wasn't a whole lot different than when we were still working [together], because I would always go do my vocals first and then they would do their stuff. We wouldn't do it together in the same room. But knowing what I was doing and knowing that I'm doing this on my own and they're doing their own thing,  it was bittersweet. But I was thrilled to be doing the music, and I was just going to sing like it was the first time that I ever had.
"They came out, came out good," he added of the songs. "I'm proud of the project."
LeVox is open to collaborating with Jay DeMarcus or Joe Don Rooney in the future, even if it doesn't seem likely.
"I have no idea," LeVox said when asked if he planned to sing with the other Rascal Flatts members in the future. "Joe Don, when he said he didn't want to do it, I don't know if he'll do music again. I don't know. Maybe he will. But who's to say never? … But I can just focus on my career and what I'm going to do. And hopefully everybody's happy with what they're doing. It would be great. It's never out of the realm of possibility."
For now, LeVox is happy to focus on his solo project, which includes MercyMe, Jonathan McReynolds, BRELAND, and his own daughter, Brittany LeVox.
"My single's called 'The Distance.' It's at Christian radio right now," LeVox said. "And the impact to the song and the stories have been amazing. I'm just so thrilled that that project is out, and now 'We Got Fight.' So much great stuff going on. I got to do the K-LOVE Awards, and perform Tauren Wells. Just a lot of great things happening. It's been a lot of fun. We've got tour dates going in now, so I'll be supporting all the new music this fall. I'm ready to rock."
Find all of Levox's music at GaryLeVox.com.