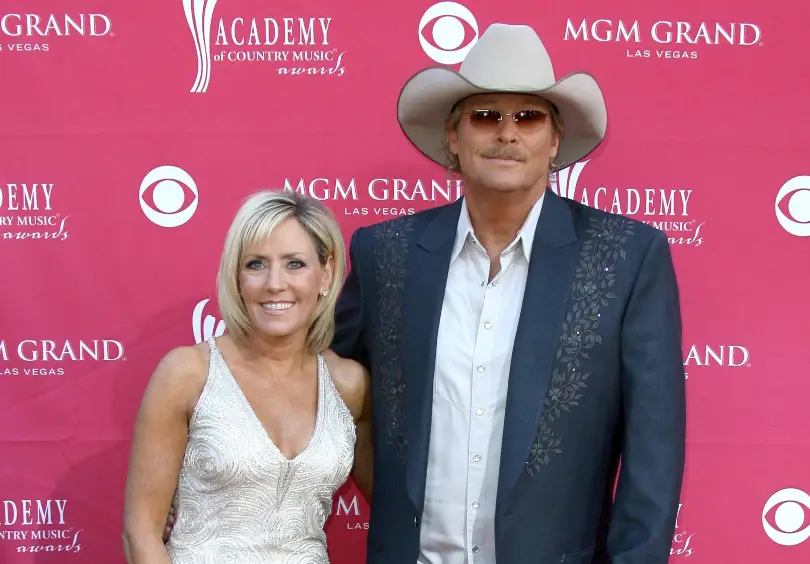 Alan Jackson and his wife, Denise, have been married for more than 42 years, with their romance still as strong as ever. The Grand Ole Opry member says they have found the formula for a successful relationship, at least for them, which is why they are more in love than the day they said "I do."
"We got a lot of history together now, and we're happier than we've ever been," Jackson shares with his record label. "So, she's still beautiful, and she's always inspired songs. I mean, one of my early hits was a song called 'I'd Love You All Over Again,' I wrote for her for our 10th anniversary. There's been a zillion songs that have pieces of our good days and bad days inspired, and they continue to."
Their marriage is solid, but that doesn't mean that the couple hasn't had their share of heartache. Jackson and Denise separated in 1997, amid Jackson's confession of being unfaithful, before reuniting the following year. Denise wrote about that challenging season in her book, It's All About Him: Finding the Love of My Life. Although painful to talk about, Jackson was willing to share their story, if it would help others.
"I was gone a lot, and you know, vulnerable, and just made some bad choices," Jackson told CBS Sunday Morning. "I was worried about people knowing about that. But then again, I'm a person. Just real. I'm a human being just like anybody and make mistakes, and I think it was even better to see that we survived that and have turned it around."
Jackson has written plenty of songs about Denise, but that doesn't mean she likes everything he writes. The 63-year-old admits one of his songs, "Where I Come From," which was a big hit, never earned her stamp of approval.
"My wife's a pretty good board to bounce it off of," Jackson said on The Bobby Bones Show. "I think I just feel like I know — my gut instinct usually tells me if it's a pretty good song. I'm not always right. I've written a lot of things that I realize weren't top shelf. Everybody does. You don't really know. Denise one time, I wrote this song that she told me was stupid, and it went on to be a No. 1 hit, so you never know."