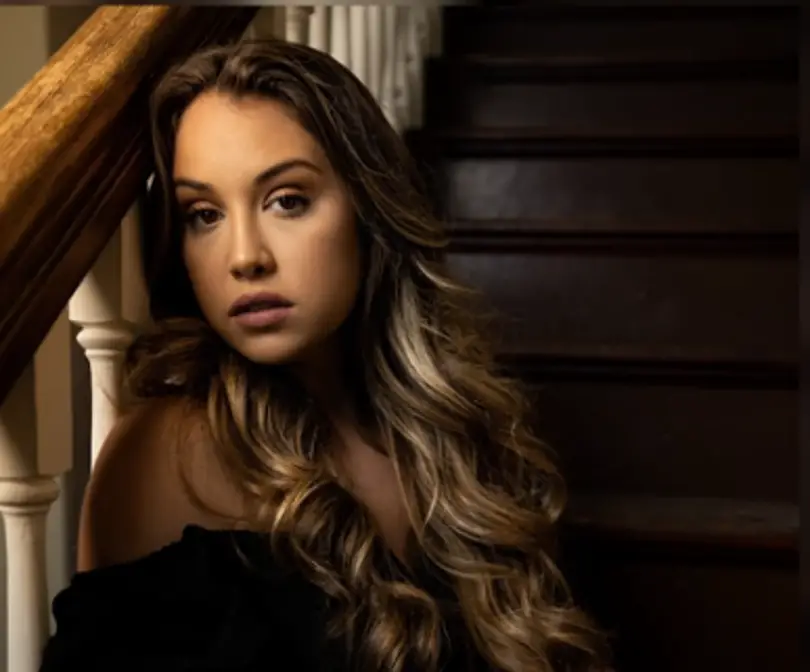 Few artists are having as much of a meteoric rise as Alexandra Kay. The singer-songwriter rose to fame covering country songs on TikTok, including Tim McGraw's "Don't Take the Girl," which earned her a spot on his current McGraw Tour 2022.
Kay has been continuing to cover country hits, including recently posting her take on songs like LeAnn Rimes' "I Need You," a montage of McGraw hits, Josh Turner's "Your Man" and more. But her latest TikTok video has a much more personal feel, honoring The Judds by performing "Grandpa (Tell Me 'Bout the Good Old Days)," in honor of Naomi Judd, who passed away on April 30.
In a separate TikTok video, the Illinois native announced that she was adding plenty of new shows to her own schedule, with more expected to be announced in the very near future as well.
"I have had such an incredible week, because so many new shows have announced this week," Kay reveals. "I'm not sure if you guys saw them. But I'm going to get to see so many of you guys this summer … New shows are being added every single day. I can't wait to see you guys this summer!"
Kay is quite adept at performing a wide variety of country songs, but she is proving her chops as a writer as well. The newlywed just released a new song and video, "That's What Love Is," which was written for her wedding ceremony to husband, Indiana Touchette.
"My now-husband and I were together for eight years prior to getting married," Kay explained on TikTok of the sweet song. "When I started to think about songs that I wanted to dance to at our wedding, I couldn't find anything that really summed up everything that we went through in those eight years, in order to get us to this moment of saying 'I do.' So I wrote one."
Kay's upcoming shows include two performances in Nashville. Kay will perform outside of the Ryman Auditorium during CMA Fest, as part of the Ryman Block Party on June 11, along with Restless Road, Madeline Edwards, Conner Smith and more. She will also perform as part of the May We All musical, created by Brian Kelley, on Sunday, June 12.
See a list of all Kay's upcoming shows here.