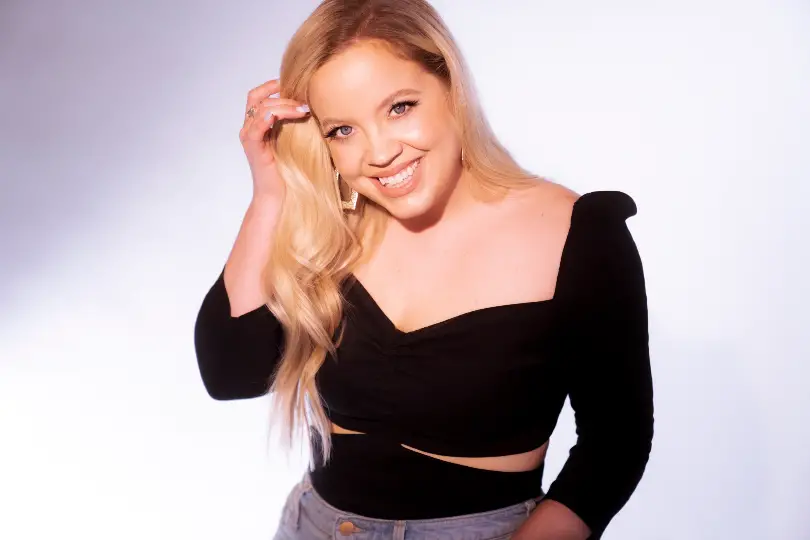 Harper Grae's debut EP is out! The singer-songwriter just released Confessions of a Good Southern Lady, seven songs that reflect her transition from her sometimes troubled childhood, into early adulthood, able to embrace her authentic self in every way.
"Confessions of a Good Southern Lady is my personal diary kept in my late teens and early twenties, turned into a collection of songs," Grae says of the new project. "As an artist who writes from my personal experiences, I felt it was the right time to shine a light on this chapter of my journey because in full transparency, this decade was the most transformative, yet heart-shattering years of my life."
Singer, songwriter and producer Forrest Finn was behind all seven songs on Confessions of a Good Southern Lady, bringing Grae's vision of authenticity amid excellence to life.
"Forrest Finn produced every single song on this record," Grae tells Everything Nash. "He is a mastermind in the studio and pushed my vocals as well as the sound in innovative ways."
Included on Confessions of a Good Southern Lady is a song called "Dying On The Vine." The song was inspired by Grae desperately craving a glass of wine, which she was unable to fulfill because she was pregnant.
"Picture this, I was nine months pregnant – dead of the summer heat in Tennessee," Grae recalls. "I had a song write immediately after a summer rainstorm with Stephen McMorran and Colin Healy. During the rainstorm, I realized just how ready I was to have my baby. I think most pregnant women get to a point where they are beyond ready. I was there. And of course, all I was craving at this point was a big ole glass of Malbec … Obviously, I couldn't have this craving so I went into this particular song write very pregnant, very hot from the heat, and very much wanting a glass of wine."
Grae will make her national TV debut on Thursday, May 19, by performing on The Kelly Clarkson Show.
"To say this is a full circle moment for me would be an understatement – not only do I vividly remember singing 'A Moment Like This' in my childhood home as Kelly won American Idol, but I also walked off my own competition series, The Glee Project 2 a decade ago singing 'Stronger'" says Grae. "Since then, I've been working hard, writing music, touring around the US, so every moment has led me here- every yes and every no has been the gasoline to my fire to get me here and I'm just so unbelievably honored to share this moment with Kelly."
Confessions of a Good Southern Lady is available at HarperGraeMusic.com.
Photo Credit: Courtesy of Elicity Public Relations / Dire Image