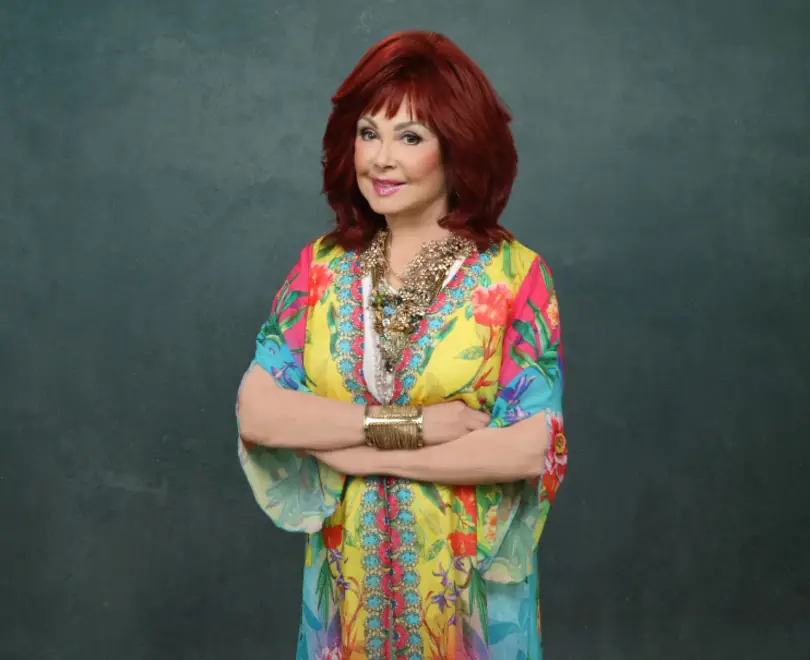 Naomi Judd has passed away. The singer, one-half of the award-winning duo, The Judds, died on Saturday, April 30. She was 76 years old. Naomi was married to her husband, Larry Strickland, for 32 years. Naomi is survived by her daughter, Wynonna Judd, who sang in The Judds with her, and Ashley Judd.
Both Wynonna and Ashley issued a statement about their mother's passing.
"Today we sisters experienced a tragedy," they said together (via Fox News). "We lost our beautiful mother to the disease of mental illness. We are shattered. We are navigating profound grief and know that as we loved her, she was loved by her public. We are in unknown territory."
The Judds were set to be inducted into the Country Music Hall of Fame on May 1, fulfilling a dream both Naomi and Wynonna had held for years.
"When we moved to Nashville in the late 70s, still struggling to make ends meet and dressing Wy and Ashley in thrift store dresses, I could've never imagined the success we achieved as The Judds," Naomi  said in a press release of the honor. "I am beyond thrilled and humbled for this incredible recognition. There's no greater pinnacle in Country Music than the Country Music Hall of Fame."
The Judds, who recently performed at the 2022 CMT Music Awards, were also planning their farewell The Final Tour later this year, with Martina McBride e serving as their opening act on select dates.
"The fans have always been my family of choice," Naomi said of the upcoming trek, which was slated to begin on September 30. "I love them dearly, so I'm chompin' at the bit to belt out our hits and reconnect with them once again. The cherry on top is singing with my beloved, wild and extremely talented daughter… the best singer of any genre, Wynonna! She asked me if I was still going to twist, twirl and crack jokes. I answered, 'Heck yeah! I'm too old to grow up now!'"
According to a press release, no further information will be released at this time.
Everything Nash extends our deepest condolences to Naomi's family.