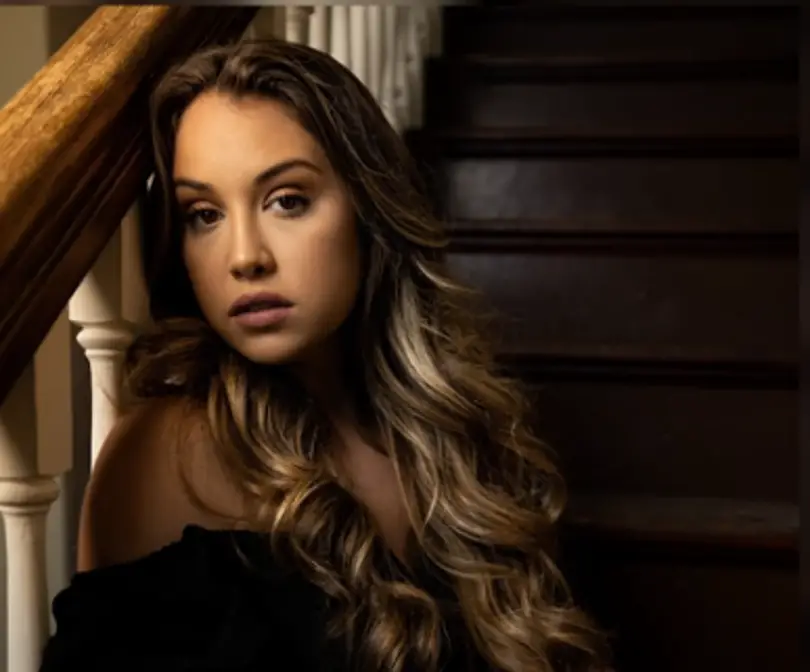 Alexandra Kay has plenty of reasons to celebrate this weekend! The Illinois native is kicking off her run serving as the opening act on Tim McGraw's McGraw Tour 2022, on the same day her new song, "That's What Love Is," is released.
Kay wrote the romantic tune in honor of her nuptials last September to her husband,  Indiana Touchette.
"My now-husband and I were together for eight years prior to getting married," Kay said on TikTok of the sweet song. "When I started to think about songs that I wanted to dance to at our wedding, I couldn't find anything that really summed up everything that we went through in those eight years, in order to get us to this moment of saying 'I Do.' So I wrote one."
In a video of an excerpt of the song posted on TikTok, Kay also shared moments of her relationship with Touchette, including their wedding ceremony.
Kay and Touchette will have to spend time apart while she is on the road, but the rising star has no qualms about their relationship, even with miles between them.
"We both have a kind of dark and dry sense of humor," Kay tells the New York Times of her spouse. "We laugh at the same kind of stuff, but we also complement each other so well. I am a very high-strung human being — I'm just go, go, go all the time. Indy is super chill. I can be on the road going through an episode and I can call him and just his voice calms me down in seconds."
McGraw discovered Kay when she sang a cover of his early hit, "Don't Take the Girl," ultimately inviting Kay to join him on tour. He recently sang her praises, ahead of the tour's opening night.
"Alexandra, wow, what a beautiful voice she has and a great soul," McGraw boasted to Pollstar. "She lights up the room when she comes in."
Russell Dickerson and Brandon Davis are also serving as opening acts on the McGraw Tour 2022. Find tour dates and "That's What Love Is," as well as all of Kay's music, by visiting her website.