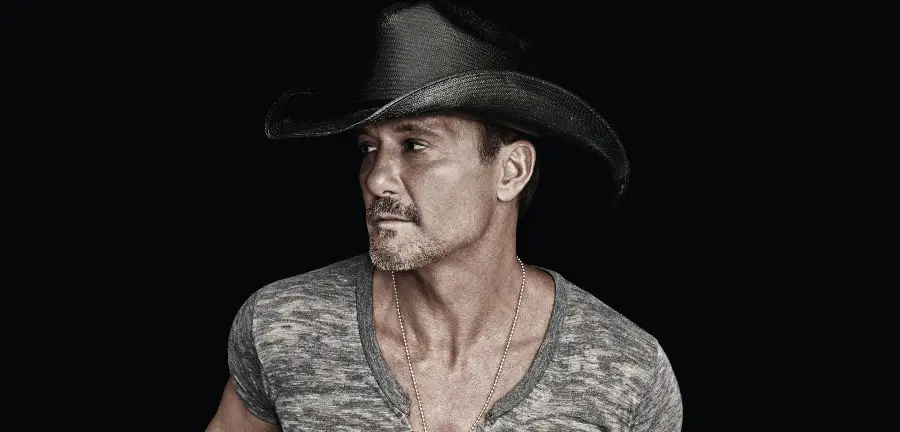 Tim McGraw will embark on his McGraw Tour 2022 later this month, joined by Russell Dickerson,  Alexandra Kay and Brandon Davis as his opening acts. All three have said touring with McGraw was a dream come true, so the Louisiana native shared a video of him meeting his tour openers on social media.
"I'm so glad you guys are out with us. It's gonna be a fun time," McGraw said when meeting the three singers.
 

Can't wait to hit the road with this crew.
Russell Dickerson, Alexandra Kay, Brandon Davis

Posted by Tim McGraw on Monday, April 18, 2022
"I'm so excited," gushed Kay. "Honestly, it's the biggest opportunity we've ever had, so we're happy to be here."
Dickerson just wrapped up his headlining All Yours, All Night Tour with a sold-out show at Nashville's Ryman Auditorium. While he has certainly proved his status as a country music superstar on his own, Dickerson says it has always been a dream of his to tour with McGraw.
"I will happily open for Tim McGraw any day of the year," Dickerson tells Everything Nash, recalling how McGraw invited him to join him on the road. "He literally — on my phone, it said like 'Unknown Caller,' or 'No Caller ID.' And I'm like, 'What's up?' And he said, 'Hey, it's McGraw.' And I was like, 'Okay, there's only one McGraw.' He said, 'Man, I just wanted to personally invite you on tour with me.' And I literally, my one dream tour, my one bucket list tour is Tim McGraw. If there's one country artist that I've listened to the most hours of, it's Tim McGraw."
Kay impressed McGraw by performing a cover of his early hit, "Don't Take the Girl." McGraw shared her performance as well, later reaching out to her himself to invite her to join him on tour.
After so much time off of the road because of the pandemic, and his job starring in 1883, no one is more ready than McGraw to hit the road again.
"I'm pretty excited to get back on the road and play some music after being in the dirt and in the sun and on horseback for six months," McGraw tells BMLG. "So I'm ready to play some music. It's been six years since I've done a solo tour, and the band and crew and I, we're really excited. We're in the middle of puttin' our show together now and the lights and the sound and the stage and the setlist and everything else. We're really getting fired up."
The McGraw Tour 2022 kicks off on April 29 in Rogers, Arkansas. Find tour dates here.