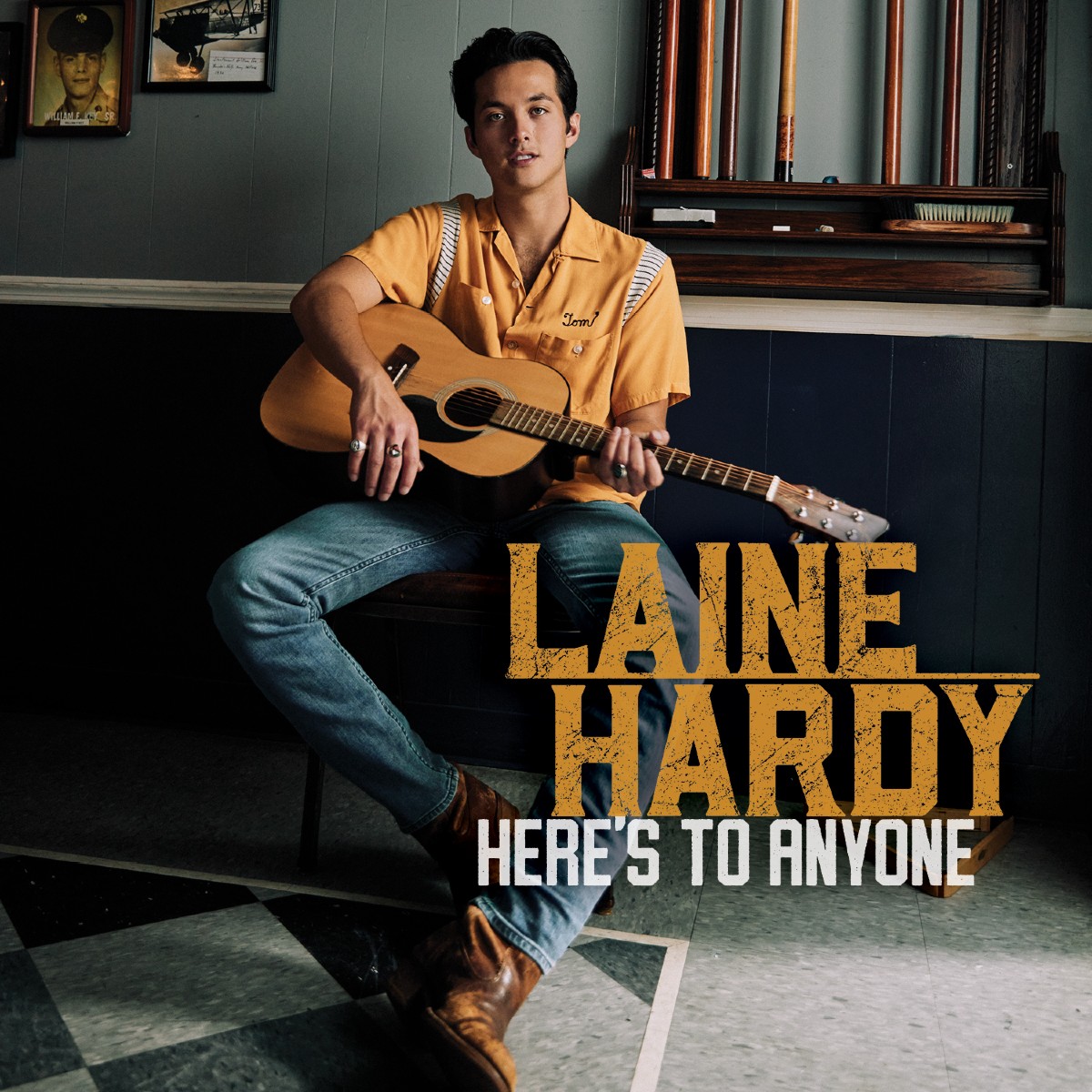 Laine Hardy's long-awaited debut album is out! The Season 17 winner of American Idol  just released his 11-track Here's to Anyone record, co-writing two of the tracks, which boasts songs penned by hit writers like David Lee Murphy, Jordan Reynolds, Brett Beavers, the late Busbee, Josh Thompson, Jessi Alexander and more.
"This album is for the lineworker who stops to 'grab some night crawlers and a cold drink' to cast a line off the bank before heading home," Hardy says of the project. "This album is for the plumber who is always up to talk 'college football or white tails or bird dogs' to any stranger who lends an ear. It's for the blue collar, George Jones lovin', clock out and head to the river, peanuts in a coke people or 'anyone who knows about that.'"
Hardy previously said that Here's to Anyone would celebrate his deeply Southern roots, in spite of becoming an instant household name due to his time on Idol.
"I'm a down-home guy, from Southeast Louisiana," Hardy said. "I just want to show all my fans that I'm not going to stray away from who I am, and where I come from. I feel like we really did that with the album and I'm very proud of it."
It's been a big few weeks for Hardy, who also celebrated his debut performance at the Grand Ole Opry in August.
"I just want to say I'm very grateful to be where I am here today," Hardy said during his appearance. "Without the help of my family, friends, everybody, I wouldn't be here. I give all thanks to them, and most importantly, I give all of my thanks to the good Lord above for helping me along this journey, and getting me where I am today. There isn't a day that goes by that I don't thank Him for everything He has done for me. I'm just thankful that everybody came out today. I'm just excited to be here."
See a track list for Here's to Anyone below. Purchase the record here.
Here's To Anyone Track List:
1. "Authentic" (Jessi Alexander, Matt Jenkins, David Lee Murphy)
2. "For a Girl" (Wendell Mobley, Neil Thrasher, Tony Martin, Johnny Dailey)
3. "Here's to Anyone" (Jacob Rice, John King, Derrick Southerland)
4. "Memorize You" (Michael Tyler, Eric Arjes, Steven Dale Jones)
5. "One of Those" (Laine Hardy, Jordan Reynolds, Laura Veltz)
6. "Comin' Down" (Justin Weaver, Josh Miller, Josh Mirenda)
7. "Ground I Grew Up On" (Josh Thompson, Brett Beavers, Brandon Kinney)
8. "California Won't" (Mike Busbee, Andrew Dorff, Jon Nite)
9. "Tiny Town" (Michael Tyler)
10. "Other LA" (Laine Hardy, Erik Dylan, Andy Sheridan, Dan Isbell)
11. "Let There Be Country" (Jason Afable, Steve Moakler, Tim Nichols)