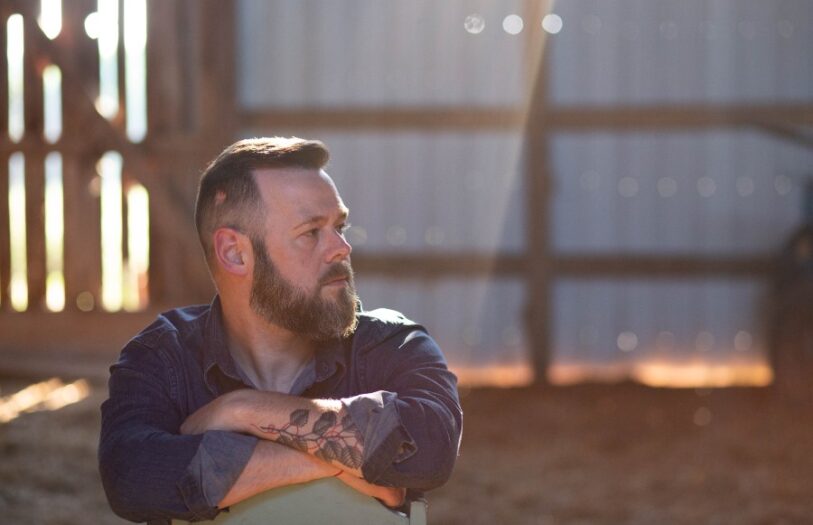 Todd Tilghman is hitting the road! The Season 18 winner of The Voice is joining Rhett Walker on his The Gospel Song and Tailgatin' Tour, which kicks off on October 1 in Scranton, Pennsylvania. Tilghman shared the news on social media.
Tilghman has been posting covers of songs on his YouTube channel, like "I'd Rather Have Jesus," "Drops of Jupiter," "Broken Halos," "Ashes," "Midnight Cry"and more, along with some of his original songs, including "Sandcastles" and "Sunday Clothes." The father of eight hints there is likely a lot more music coming from him in the near future as well.
"I've been in a hundred marketing meetings," Tilghman told Everything Nash earlier this year, adding that he was still figuring out the best way to release music at this stage in his life. "I'm entering into the music industry in my early '40s, which is not typical. But as long as I stay independent … I'm listening back to some of the things I'm working on with Gordon [Mote], my producer, and I'm feeling like we may actually have a full album."
All of the music is a far cry from where Tilghman thought he might be right now. The 43-year-old was pastoring a church in Mississippi when he decided to try out for The Voice, never imagining he would ultimately be crowned the winner.
"Once we made the live shows, that was kind of gravy from there," Tilghman told Everything Nash. "That was our goal. We just assumed there was no way we could win. So once we made the live shows, everything was sort of gravy. It literally was step-by-step: 'I would love to get a blind audition.' 'I really would love for at least one chair to turn.' And then after that, then the final step for the show was if we could just make the last show."
Tilghman and his wife, Brooke, speak about not only his time on The Voice, but their early marital struggles, their decision to adopt two children and more, in their book, Every Little Win: How Celebrating Small Victories Can Lead to Big Joy. The book is available for purchase here.*
Peabod and Season 9 winner of The Voice, Jordan Smith, will also join Walker on his The Gospel Song and Tailgatin' Tour. Dates can be found here.
*Everything Nash has an affiliate relationship with Amazon, which means we may receive a small commission from purchases made through links on this page, at no additional cost to the authors or consumers.
Want more exclusive artist interviews? Subscribe to our YouTube channel here.