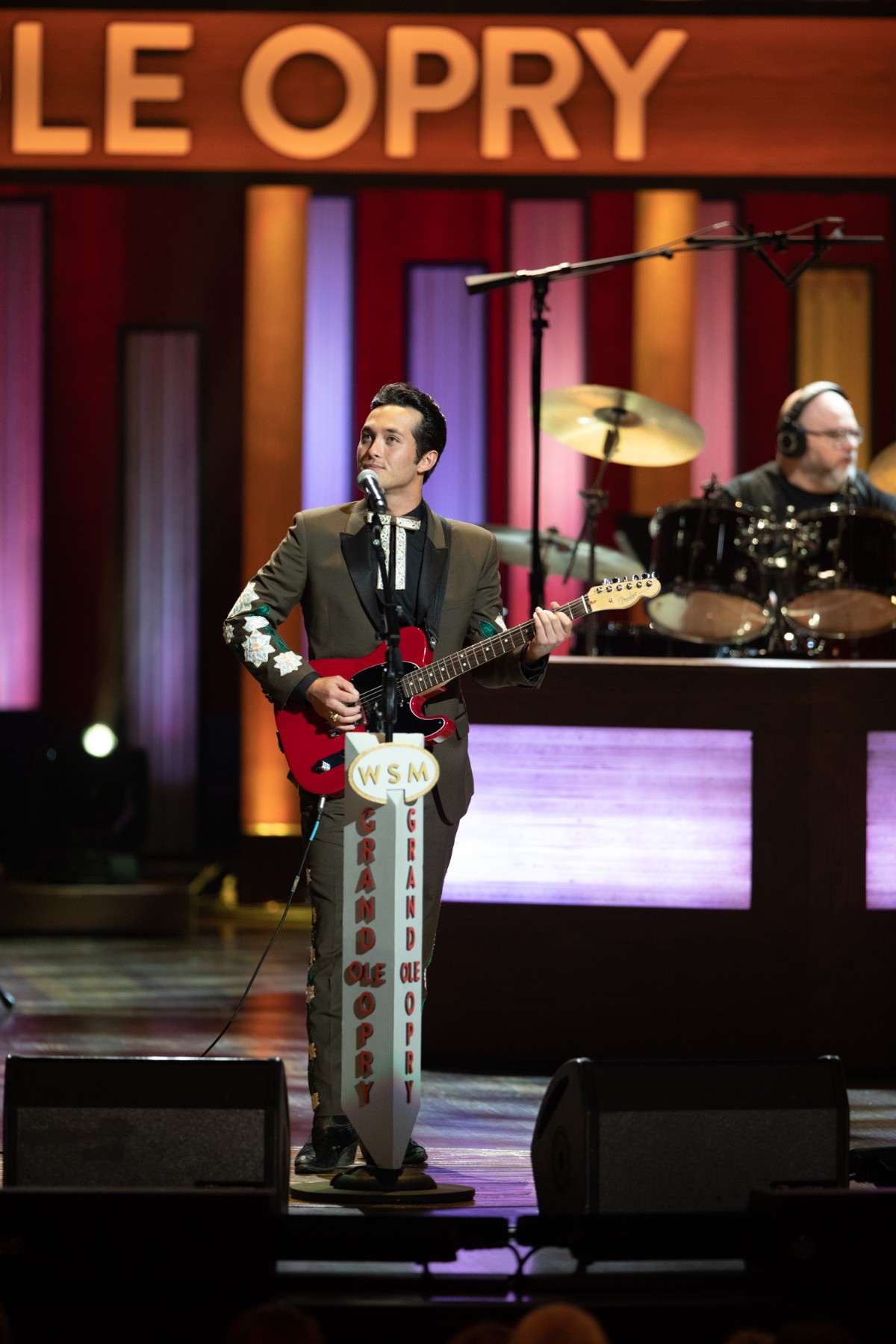 Laine Hardy has marked another milestone off of his bucket list. The Season 17 winner of American Idol  just made his debut on the Grand Ole Opry, performing "Authentic" and "Other LA," both from his forthcoming Here's to Anyone album, out on September 17.
"I just want to say I'm very grateful to be where I am here today," Hardy said during his appearance. "Without the help of my family, friends, everybody, I wouldn't be here. I give all thanks to them, and most importantly, I give all of my thanks to the good Lord above for helping me along this journey, and getting me where I am today. There isn't a day that goes by that I don't thank Him for everything He has done for me. I'm just thankful that everybody came out today. I'm just excited to be here."
Hardy previously said performing in the sacred institution was a dream he has held for a long, long time.
"Growing up listening to country music, playing the Grand Ole Opry has always been a dream of mine," Hardy explained. "Stepping into that circle where so many artists I've loved my whole life have been, it's really going to be a crazy and special moment for me."
Hardy also spoke out this weekend about the devastating Hurricane Ida, which wreaked havoc on his home state of Louisiana.
Praying and thinking of everyone at home…
For my parish, Curfew remains in Livingston until 10a. Crews are out clearing roadways that are blocked by trees, downed lines & debris. It is not safe to travel at this hour, so let's stay at home til we hear it's okay to go anywhere!

— Laine Hardy (@TheLaineHardy) August 30, 2021
Hardy co-wrote two of the 11 songs on Here's to Anyone, including "The Other LA." But whether he wrote them or not, each track is a reflection of who he is, and his deeply Southern roots.
"I'm a down-home guy, from Southeast Louisiana," Hardy says of the project. " I just want to show all my fans that I'm not going to stray away from who I am, and where I come from. I feel like we really did that with the album and I'm very proud of it."
Hardy's performance begins in the video below, at about the 30:50 mark. Pre-order Here's to Anyone at LaineHardyMusic.com.
Photo Credit: Courtesy of Monarch Publicity / Chris Hollo