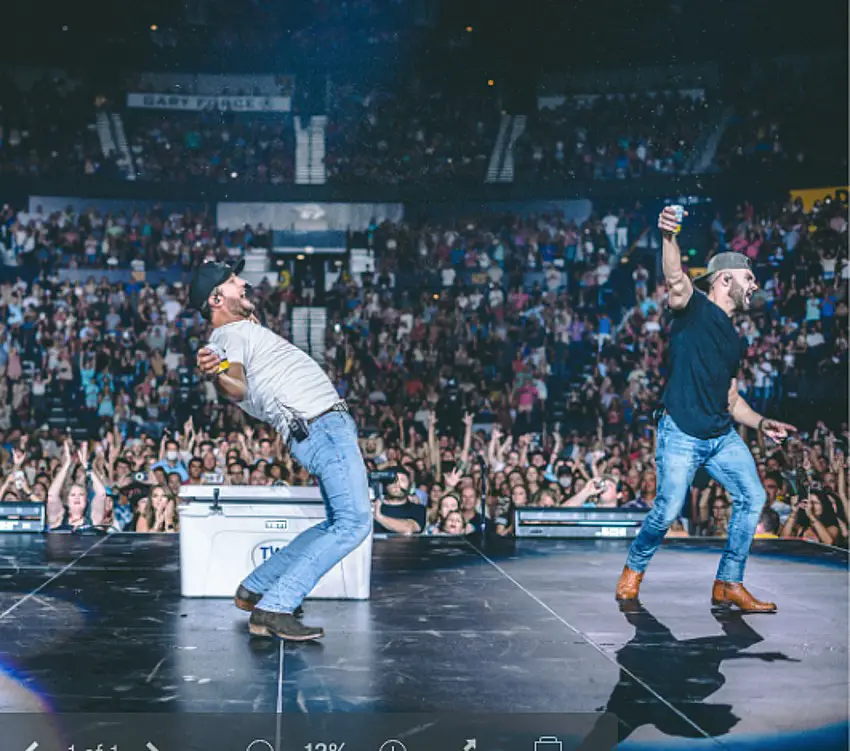 Dylan Scott is currently serving as the opening act on Luke Bryan's Proud to Be Right Here Tour, a gig he almost missed, thanks to a broken lawn mower. The Louisiana native was frustrated while trying to cut his grass, almost missing out on one of the most important phone calls of his career.
"I was mowing my yard," Scott recalls (via The Country Daily). "I got a phone call from my manager and I ignored because it was a hot day … I was aggravated. My mower wasn't working right, so when I got the second call I knew, 'Okay I should probably answer this.' So, when I answered it they were both on the line and it was just really cool because Luke said 'Hey, how about you quit mowing and just come out on tour with me,' so I have to say I was I wasn't too aggravated anymore."
It was Morgan Wallen who was originally supposed to be out on the road with Bryan, with Scott taking his place after Wallen uttered a racial slur earlier this year. Regardless of how he got on the tour, the father of two is grateful for the opportunity.
"It is cool to be able to go out on the road, and play music, and people sing it back to you … and then to come home and just be absolutely normal," Scott says. "But I just try to stay normal all the time."
Scott and his wife, Blair, have been married since 2016, dating for ten years before they tied the knot, with their relationship as strong as it's ever been.
"15 years now, I've been with my wife and it doesn't feel like it, it really doesn't," Scott says. "Every day just feels like another new day. She's just cool; she keeps things fun, she keeps things light-hearted, and we have two kids running around the house now. so it's just a lot of fun at my house."
Scott just celebrated his second No. 1 hit, with "Nobody." Find all of his music, as well as upcoming tour dates, by visiting his website.
Photo Credit: Courtesy of Schmidt Relations / Ethan Helms