American Paint Hat might be one of Nashville's most innovative stores and experiences to date. Owned and operated by Runaway June's Jennifer Wayne, along with Tara Joseph and Tyler Minor, American Paint Hat allows customers to create a unique, one-of-a-kind, custom-made hat, which they can design themselves.
For Wayne, she didn't need to add something else to her already busy schedule, which includes a soaring music career, and now also a baby. But the stylish singer always enjoyed wearing hats, and was eager to find a way to turn her passion into a business.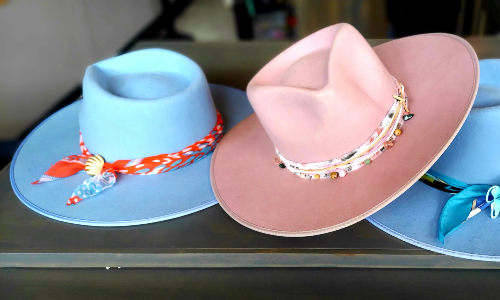 "I've always loved hats, and it's fun because it kind of is a statement piece," Wayne tells Everything Nash. "And if you don't really know what to wear, you could just wear something simple and put a hat on and it looks like you have it together. I never have it together. So putting a hat on helps, but I just thought it was so cool to not just go purchase something, because anyone can just go buy something, but this actually gives you an experience."
Joseph credits Wayne with the idea for American Paint Hat — sort of. Wayne, who is an avid golfer, had the idea for another business idea, until she casually mentioned what ultimately became their current business venture.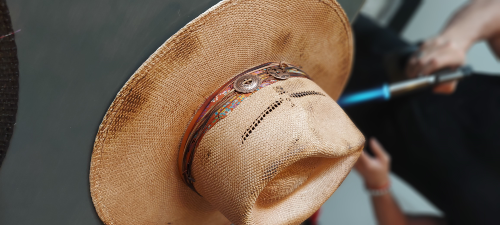 "Jen originally had this idea that she wanted to create a golf clothing line for girls," Minor recalls. "And we're sitting in this conversation, we're all brainstorming. And as Jen was leaving the room, she looked at us and she said, 'You know, and I kind of have this really cool idea to create your own hat,' and we go, 'Wait a minute. You're just about to walk out. Let's talk about this.' It was really just something that she was thinking about in the Nashville area, but really a full experience type of thing. So not just where you go and get your hat, but there can be bourbon involved and tastings and champagne and parties."
American Paint Hat combines all of their talents, including Joseph, who has a deep history in business and acquisitions, and Minor, who is a celebrity designer and stylist by trade. In fact, it was Minor's work with Wayne that made him perfect for American Paint Hat.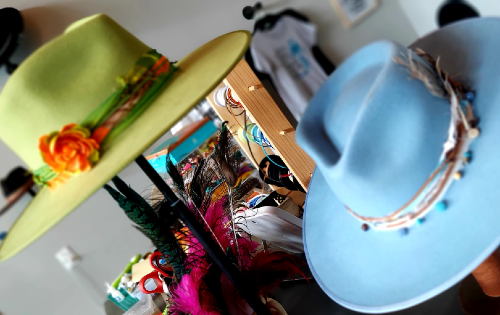 "Jen was a client of mine, and we became friends," Minor recalls. "I was making her wedding dress and she's over at the house for the fitting. And she had approached me with the idea … A week later we had contracts and we were ready to go."
Although not a cheap, touristy souvenir, the American Paint Hat owners pride themselves on giving people both a quality product that is durable and unique, and an experience that they will never forget
"We're a lot more affordable than our competitors," Joseph says. "And oddly enough, it's something that we pride ourselves on. Part of our success here is that everybody wants a custom hat, but not everybody can afford the $2,000 custom hat. And so what we can offer you is the same quality, and even more options than all of our competitors as well. You're coming out with the same exact product, but at a quarter of the cost."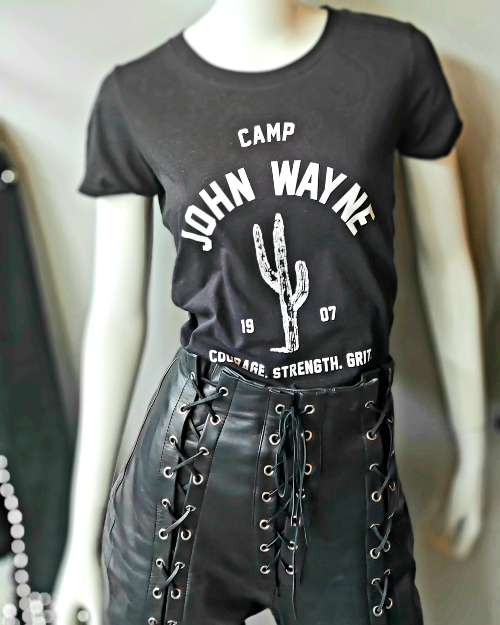 With the popularity of Nashville continuing to rise, Wayne says the time has never been better for something like American Paint Hat.
"In Nashville, there are so many bachelorette parties," Wayne reflects. "People want to go do something when they come to Nashville and I'm like, 'How cool would that be to actually create your own hat and have it be an experience, and drink bourbon and drink champagne and kind of put your stamp on something?'"
Wayne is very hands-on with American Paint Hat, while also touring with Runaway June and working on a new album, not to mention her personal life. The singer admits it is a lot, but she is so grateful for the experience she is creating with the business venture.
"It's hard juggling at all," Wayne concedes. "I just had a baby girl, so that's been the biggest juggling. Everything is a lot, but luckily I have amazing partners and they pick up the slack when I can't. But I love being here. It's fun for me, and it's a personal connection that I have with the idea and the store. And so, it's fun for me to be here while people come create their hats."
In addition to its location at 3820 Charlotte Avenue, inside L&L Market, American Paint Hat also hosts pop-ups. A second location is also in the works as well. Find more information at AmericanPaintHat.com, and follow them on Instagram and Facebook.