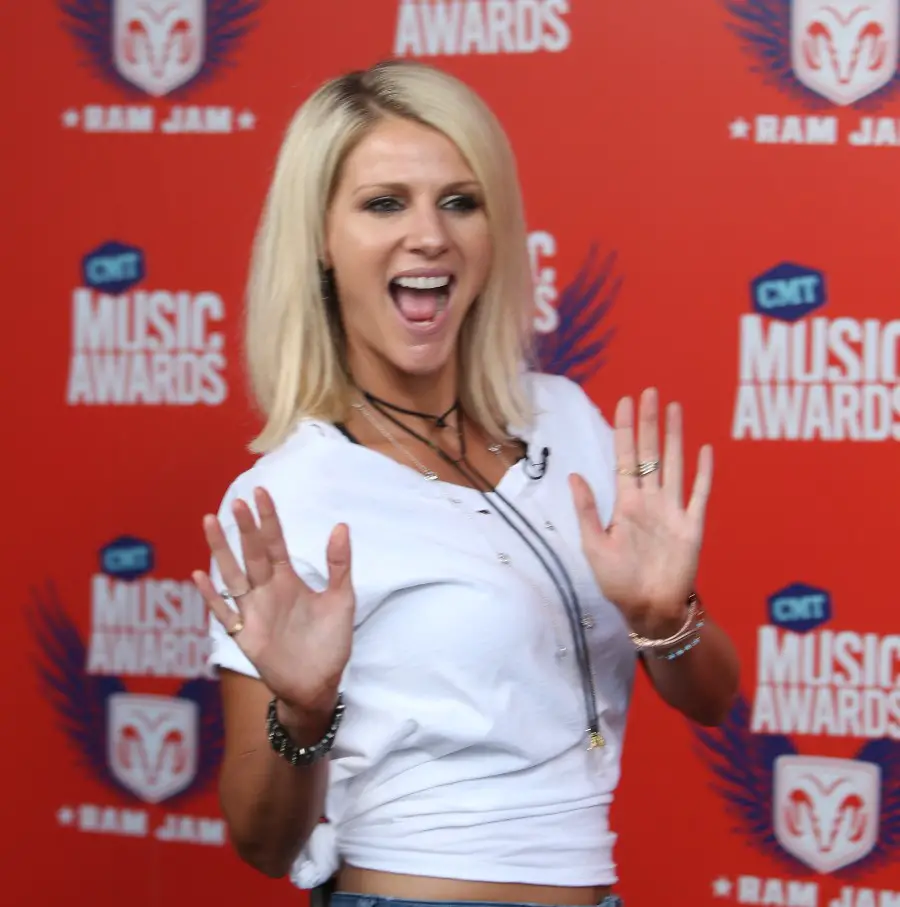 Runaway June's Jennifer Wayne loves being a mother. The singer, who gave birth to daughter Lily Maria in April, is soaking up every minute of her new role as a parent, even if it means her life is a bit more chaotic at times.
"It's wonderful," Wayne boasts to Everything Nash. "Hard, tiring, but rewarding. It's all of it. The first couple of weeks, I think I was just in shock, 'cause I've never had a baby. I really haven't been around babies. But the first time she smiled at me, I was like, 'Oh my God.' It just melts your heart, seeing them smile for the first time. And then you're just hooked. So I'm in love and it's so cute."
Wayne isn't the only one smitten by the baby girl. Her husband, Austin Moody (whom she wed in early 2021), and her beloved dog is also taken by Lily as well.
"My little dog is starting to fall in love with her too," Wayne shares. "He's always been good, but he kind of avoided her in the beginning, and now he runs up and kisses her, and he is starting to fall in love with her. It's too cute. So we have a little family now."
Wayne is also figuring out how to tour with a baby in tow, something she admits will likely always be a work in progress.
"At first I was planning on taking her, but we have ten people on our bus," Wayne acknowleges. "And she's so young right now that I think it's better to just leave her. She's got both grandmas that want to come babysit. So she has grandma and dad. And I think, if there's a couple of months that go by and she starts getting a little bigger, I think that's when it'll be easier to take her. And Austin, he's so capable … It's been wonderful."
Runaway June is eager to move forward with new music, especially with the addition of their newest member, Stevie Woodward, who replaced founding member Naomi Cooke earlier this year, when Cooke left the trio to pursue a solo music career.
"We're doing it differently," Wayne says of how they are crafting their songs with the current members. "We're not going in and just cutting the songs in one day and they're done. We're actually spending time. The girls have been there a lot more than me, 'cause I've got baby time, but they're going in and playing on everything. The two girls are actually playing on all the songs, and they're going in and experimenting."
While Natalie Stovall and Wayne mostly sang background vocals while Cooke sang lead, Stovall hints that this time all three voices will be heard.
"All three of us have such different strengths within what we do, and the talent that God gave us," Stovall says. "And so, we're able to lean into those and pull from those, and whatever's right for that moment, then that can shine. It's really about what's best for the song. That's what we care about. We want to be a unit together. And I think Jen and I have craved that for a while now."
Find music and tour dates at RunawayJune.com.