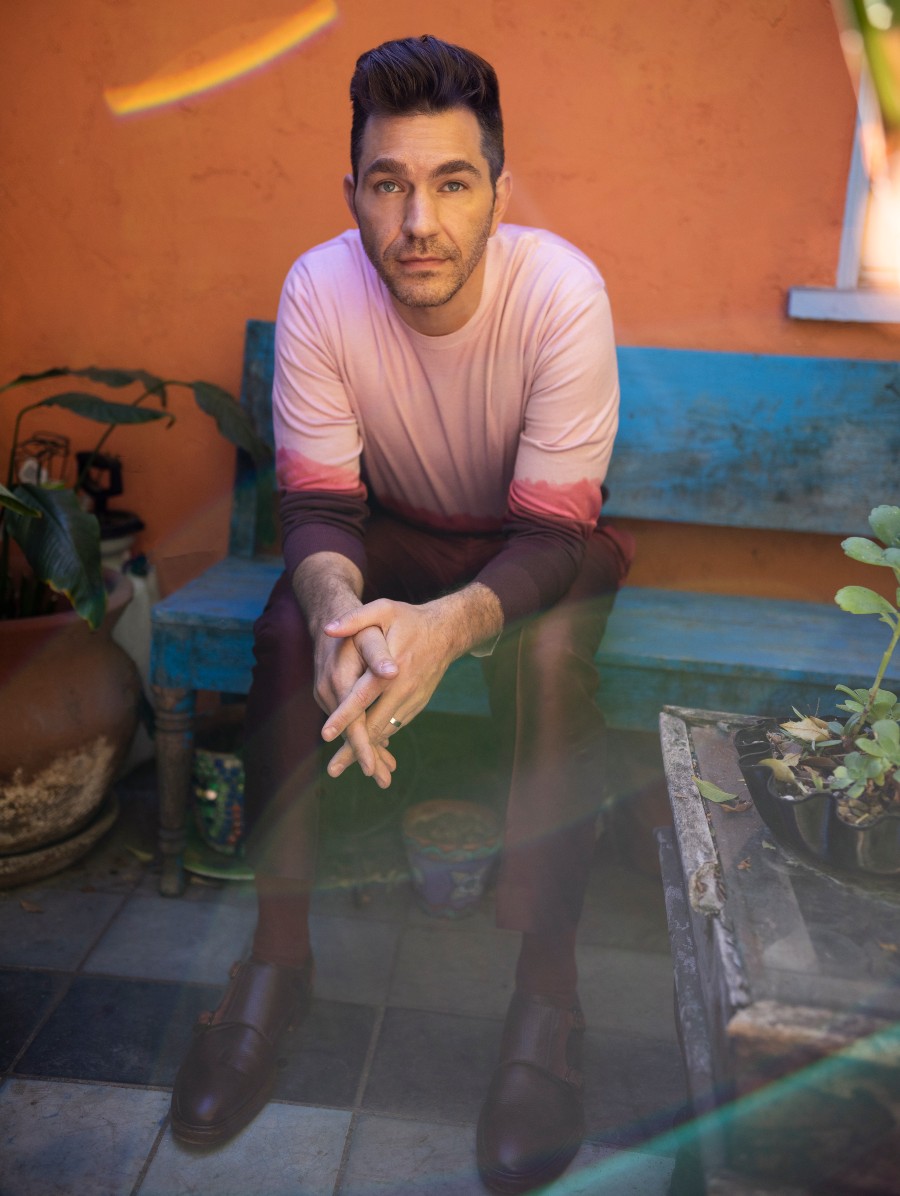 One of Andy Grammer's favorite roles in his life is being a father to his two little girls, a truth that has never been more evident than in the past year. The award-winning multi-platinum recording artist had unexpected  time off the road with his wife, Aijia Lise, and his children, including one who made her entrance into the world during the pandemic.
"It's been really incredible to be with my family, my little girls," Grammer tells Everything Nash. "My wife had a baby in quarantine, in my living room. My second girl was born, and that was an incredible process. It was amazing. And just the consistency of being around my little girls every single day and every night, it's been really special. And then also, just the lack of doing the thing that I really love to do, which is play shows, that's been really hard."
Grammer takes his role as a father very seriously, more than any of his other jobs or titles.
"It's the first point of contact for a whole gender that they're going to see," Grammer reflects. "So you are the ambassador, and you're what sets the tone for how they will interact, and what they expect. And that's a really cool responsibility that I take really seriously."
Grammer is passionate not just about his children, but about other children as well, especially when it comes to giving them opportunities over the summer that their families might otherwise not be able to afford. The California native is partnering with Quaker Chewy to help create the perfect Camp Track song, by having children of all ages send lyrics in, until June 30, with Grammer crafting a song around some of those lyrics. For each submission, the Quaker Chewy Play Fund will donate $1 to support the American Camp Association and their Send a Child to Camp Fund.
"It's been really sweet to partner with Quaker Chewy," Grammer gushes. "The importance of summer camp — it's always sweet to go play with each other at summer camp. But this year specifically, it's really important that our kids get some time to play with each other. I'm very excited to be a part of the initiative to get more kids that might not otherwise be able to go to camp, to camp."
Grammer, who says his four-year-old daughter, Lousiana, will help him choose the lyrics, has fond memories of going to camp as a child, which is why he was so eager to join the initiative.
"I went to camp," Grammer says. "We went to day camp, and then I went to sleep away camp. Lots of camps. It was really fun. I'm a big sports guy. I got to play a lot of sports. It's just a really fun part of summerm to go be around all your friends."
In addition to partnering with Quaker Chewy, Grammer is also working on new music, which he is eager to share with his fans.
"I got a new song that's coming June 28th called 'Lease on Life,'" Grammer reveals. "It just happens to be landing perfectly with a lot of things opening up. And it's got a lot of that hope and excitement and vibe in it that I think is going to resonate. I'm excited about it."
Find more information about the Quaker Chewy Camp Track by visiting ChewyCampTrack.com.