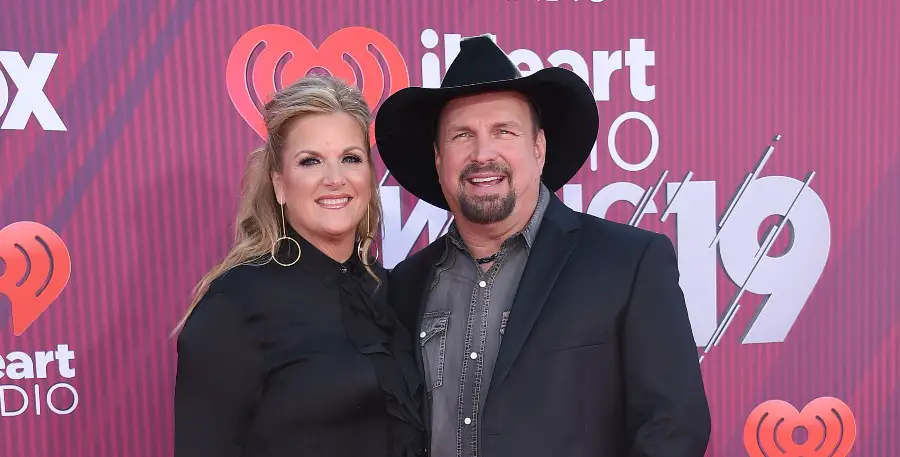 Garth Brooks loves everything about his wife, Trisha Yearwood, including how she smells. The Oklahoma native praised Yearwood for her impact and influence in his life and career, starting long before they ever became romantically involved.
"You kind of become friends, buddies," Brooks told CBS This Morning. "Every time she comes in to sing on every record, you start getting kind of sweaty, and you just love the way she smells … She smells like nothing is impossible. She really does."
The admiration between Brooks and Yearwood clearly goes both ways, with the Food Network star admitting she is still blown away by her husband's talent.
"I've never seen anybody put on a show like Garth Brooks," Trisha boasted to ABC Audio, after Brooks removed himself from contention for the CMA Entertainer of the Year Award. "And that's coming from someone who is a wife, but also a fan and a fellow artist who has been on those shows and seen those tours."
"Nobody can do that," she added. "That is what Entertainer is about. That's the definition of the category."
The 59-year-old recently admitted he was surprised at how well-received he was by country music fans, after he took years off to raise his three daughters.
"I was scared to death, and the people were so sweet … Country is the best place to be" Brooks reflected. "Because one, you have the most loyal audience there could possibly be, and they will wait for you. And there began my life. Your kids are all out of high school. You're with the love of your life, and this is the rest of your life, as far as you can see. What gets better than that?"
Brooks continues to break records, including setting a new record at Kansas City's Arrowhead Stadium, selling almost 75,000 tickets in one hour. For Brooks, it's less about career success, and more about achieving his personal best, in every way.
"You wake up in the morning and you're breathing, God's got a plan for you," Brooks said. "What are you going to do with it? Are you going to be a warrior, or are you going to be a retired guy? That's your question every morning."