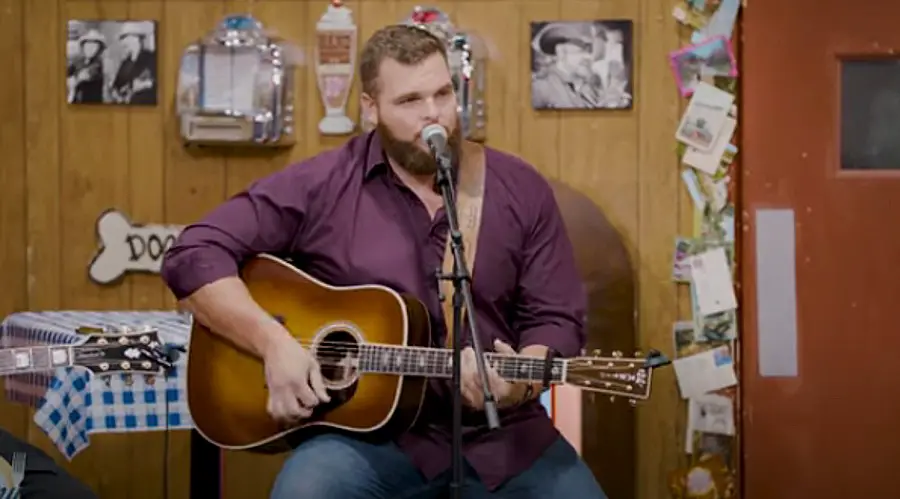 Jake Hoot returned to one of his favorite stages, the Grand Ole Opry, last week, where those in attendance got to hear his next single. The Season 17 winner of The Voice shared a portion of his new song on social media, which sounds like a driving, upbeat tune that was made for summer.
"I was honored to to play my next single with the [Opry] band last week," Hoot posted. "What a rush! Here is a sneak peek…"
I was honored to to play my next single with the @opry band last week. What a rush! Here is a sneak peek… #newmusic #comingsoon pic.twitter.com/Gliw5OKpzY

— Jake Hoot (@jakehootmusic) June 15, 2021
Hoot, who became accustomed to performing for millions of fans on TV week after week, finds performing at the Grand Ole Opry humbling in an entirely different way.
"There's more of a spiritual sense here at the Opry," the Tennessee native told CMT, when he made his Opry debut last year. "You just know it's something special. There was something about walking out on the stage today that had me crying like a baby. I was looking around at all the sections, being like, 'I sat there. I sat there. I sat there.'"
"So to be on the stage knowing I get to play, it's like there's this humbling spirit about it," he continued. "And I wonder if that oak circle could talk. Imagine the stories it could tell … I want to give it my best and stay humble about it."
Hoot's current single, "I Would've Loved You," from his latest Love Out of Time EP  is a duet with Kelly Clarkson. The song, which Hoot wrote with Dean Sams and Jamie Floyd, was one Hoot knew right away that he wanted Clarkson to sing with him on it.
"When we wrote it, I said, 'I think this would be awesome if we got Kelly to sing on this,'" Hoot told Everything Nash. "When I was on The Voice, she said, 'Hey, let's do something together.' So I sent it to her, and didn't hear anything. And then later on in the year, when we were seriously considering putting this on the album,  I said, 'You know what? I'm just going to text her again,' because I had to ask her a couple of questions about other things."
"She called me back immediately and she said, 'I want to shout this from the rooftops. Yes, I'm in," he recalled. "Like, let's get this done. And so trying to coordinate her incredibly busy schedule with mine, recording everything and then also a wedding coming up and then having to fly to LA to record, or having to send stuff out there, it just all worked perfectly."
Hoot just announced he was heading out on the road later this year. Find tour dates at JakeHoot.com.