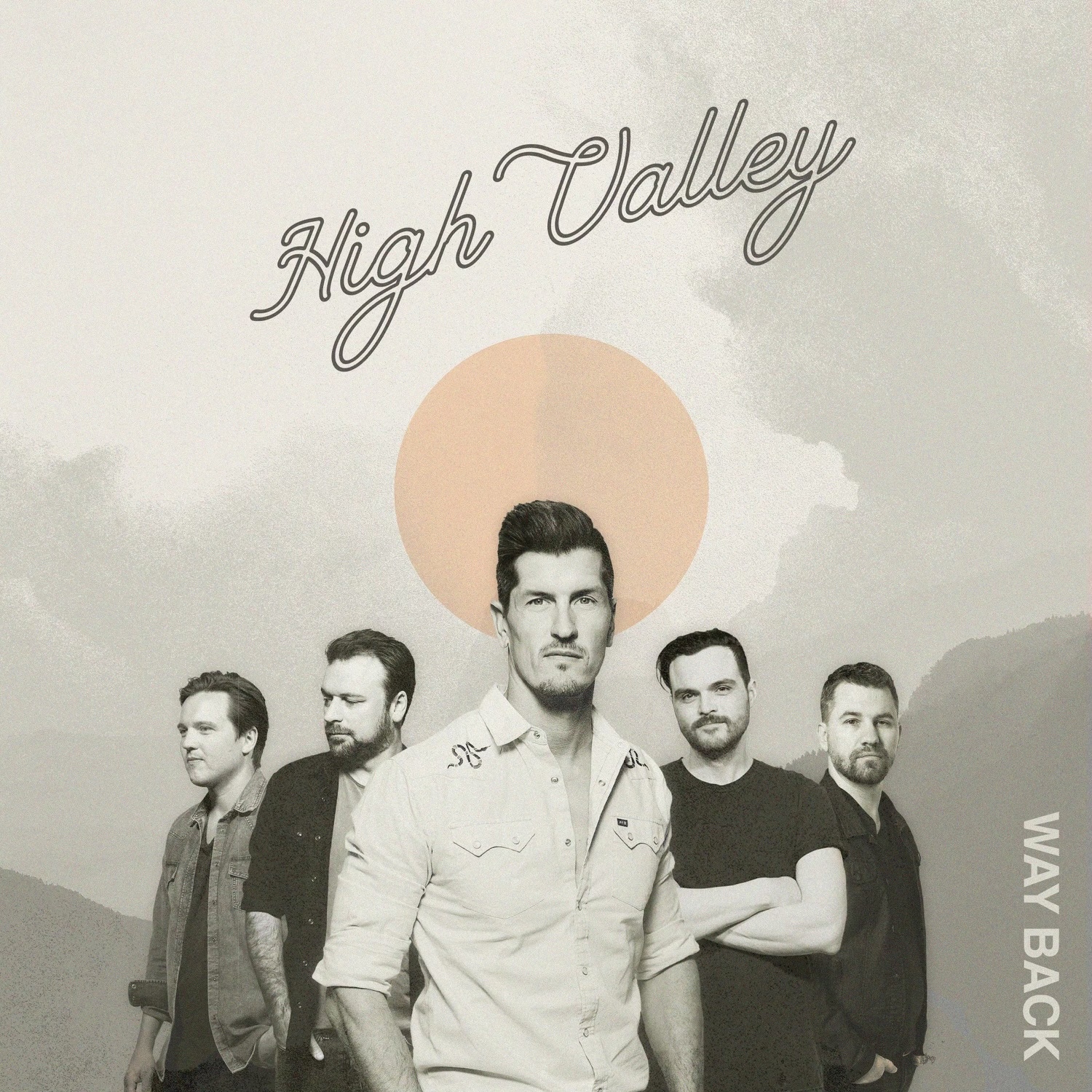 A new album is coming from High Valley, marking the first full project since Brad Rempel began helming the group solo. Brad had been joined by his brother, Curtis, who announced last June that he was leaving High Valley to return to their native Canada and pursue other interests.
The 13-track record was co-written entirely by Brad, along with an impressive list of co-writers, including Phil Barton, Allison Veltz, Ben Stennis, Jon Nite and more. Granger Smith also joins Brad for a song, "Country Music, Girls & Trucks," while Christian singer Anne Wilson joins Brad on "Somebody Tell That Girl."
High Valley reached out to their loyal fans on social media for help in finalizing the songs that would make it on Way Back.
"Letting our fans behind the scenes of the songwriting and demo process was so much fun," Brad says. "We had the Way Back album almost complete and couldn't decide which of the most recent cowrites should make the cut, so we asked our fans to vote on our socials. I love knowing that this album is a collection of songs I feel very strongly about, messages I believe need to be heard, and jams that our fans literally chose themselves!"
Brad previously vowed that High Valley would continue, even without Curtis.
"It's a hard decision for him obviously to move all the way back up there," Brad acknowledged on The Bobby Bones Show. "It's not like it was just a light-hearted little deal. But High Valley's been going for so long. We were actually a band for ten years before Curtis was in the band. So I'm more just thankful that we got those years together. But me and the other five guys in the band, are still wanting to keep rocking. We actually have our first show in a few days, first show back. That was never an option for me, for the band to stop."
Way Back will be released on May 20. See a complete track list below, and pre-order the record here.
Way Back Track List
1. "Way Back" (Seth Mosley, Ben Stennis, Brad Rempel)
2. * "Run Outta Somedays" (Ben Stennis, Jon Nite, Brad Rempel)
3. * "Somebody Tell That Girl" (Feat. Anne Wilson) (Jason Gant, Matt Rogers, Brad Rempel)
4. "Do This Life" (Phil Barton, David Thompson, Brad Rempel)
5. "World Could Use a Dirt Road" (Claire Douglas, Josh Ronen, Brad Rempel)
6. "Prayin' Woman" (Seth Mosley, Allison Veltz, Brad Rempel)
7. "Country Music, Girls & Trucks" (Feat. Granger Smith) (Micah Wilshire, Jaron Boyer, Brad Rempel)
8. * "Whatever it Takes" (Ben Stennis, Jon Nite, Brad Rempel)
9. "All My Lovin" (Blake Bollinger, Phil Barton, Brad Rempel)
10. "Remember You Now" (Ben Stennis, Jon Nite, Brad Rempel)
11. "Be That For You" (Sam Ellis, Dave Sampson, Brad Rempel)
12. "She Loves" (Sam Bergeson, Jaron Boyer, Brad Rempel)
13. * "Never Not" (Ben West, Matt Willis, Brad Rempel)