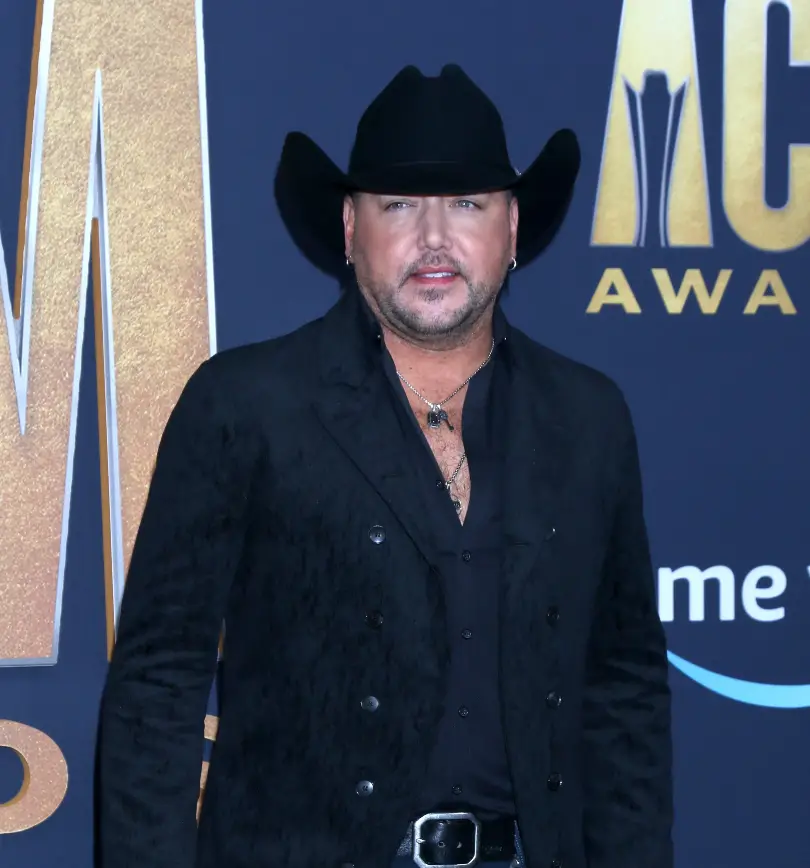 Jason Aldean will embark on his Rock N' Roll Cowboy Tour in July, but he is leaving the decision of whether or not his two youngest children, Memphis and Navy, join him on the road up to his wife, Brittany. The Georgia native reveals that Brittany is the one who ultimately decides if his son and daughter spend time with him on tour, or stay home instead.
"I kind of leave that up to my wife," Aldean tells Music Mayhem. "A lot of times, the way we do it is one week I'll go out by myself, and she'll stay home with the kids. The next weekend she'll come out with me, just me and her, and then the third weekend, they'll all come out."
Aldean is also a proud dad to his two older daughters, 19-year-old Keeley and 14-year-old daughter Kendyl, from his first marriage, who also sometimes join their famous father on the road. But for Memphis, who is four, and three-year-old Navy, the time on the road can be grueling.
"The two young ones, they tend to get a little bored on the bus after a couple of days, so we try not to have them out there and wear them out on the bus," Aldean acknowledges. "But I definitely like having them out at least once or twice a month, just so I don't have to be away from them for that long. And also, they can kind of see some shows and all those kinds of things. It's kind of hit or miss, but I leave that up to Brit."
Whether or not Aldean's kids join him on the road or not, he definitely won't be alone. The Georgia native tours with a massive operation, employing plenty of people to make sure his tour is a success. His entourage on the road is proving to be a little more costly than normal, due to the rising gas prices.
"I think we're carrying probably nine or ten buses, and probably 12 or 15 trucks (semis)," Aldean says. "That's a lot. That's a big difference, and it's really probably a lot more unfortunate for newer acts that are out there and trying to really break in the game a little bit."
Aldean will be joined on his Rock N' Roll Cowboy Tour by Gabby Barrett, John Morgan and Dee Jay Silver. Find tour dates at JasonAldean.com.