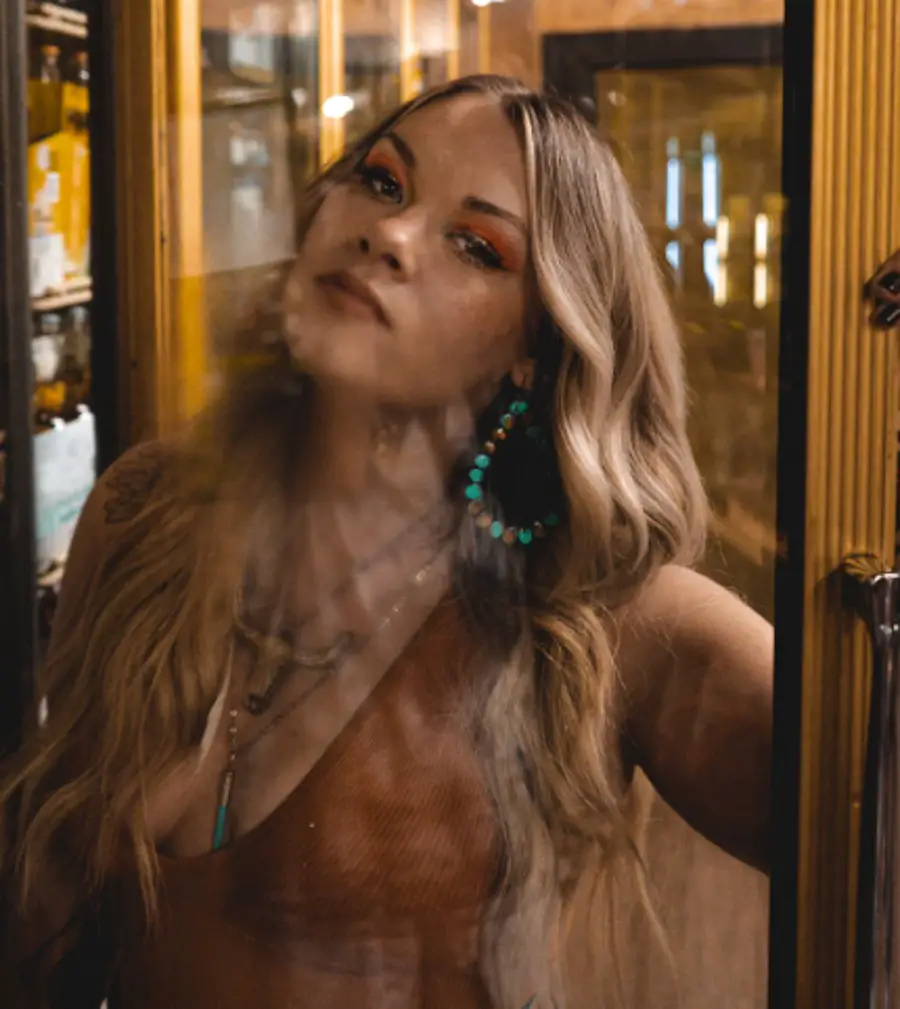 Ashland Craft's debut Travelin' Kind album is out. The 11-track album, with Craft writing all but two of them, is a little country, a little rock, and a whole lot of what makes Craft stand out.
"I think it's just free-spirited," Craft tells Everything Nash. "I think Travelin' Kind is all about the young living experience, discovering who you are amongst all of life's ups and downs, but also enjoying getting to travel and getting to see the world at a young age. Overall, that's kind of what it represents for me. And that's why I was so passionate about 'Travelin' Kind' being the main title."
While Craft has her feet firmly placed in country music, she also seamlessly embraces the rock music that was the soundtrack to her formative years.
"I think that rock influence has always been there," Craft reflects. "My dad was definitely a hair band guy. He always had '80s rock on or classic country, and my mom loves Bon Jovi. So it was just natural. It all kind of worked its way into the music. I've always loved the edgy part of country music, but I do love the traditional. So it was interesting to try to find that balance where it wasn't completely in your face, but it also still had a little bit of a bite to it. I've always grown up listening to rock and country and everything else under the sun. So I'm thankful that it kind of shows through my music."
Not only is Craft enjoying the release of her debut album, but she is also getting to perform the songs live as well, thanks to scoring an opening act on Zac Brown Band's current The Comeback Tour.
"It is insane, honestly," says the rising star. "More than I could have ever imagined. It's been a learning experience, obviously, just like anything else. But overall, everybody has been so supportive, and very kind. They've treated us like family. And just to hear the music every night that's played, and see the crowd's reaction, it puts you in that spot of, 'Oh my gosh, I cannot wait to be here one day.'"
Craft was on Season 13 of The Voice in 2017, making it into the Top 10. Since then, Craft has been honing her craft as a singer, songwriter and performer, with some of those skills unfortunately being put on hold for over a year because of the pandemic. To now have Travelin' Kind out, and be performing in front of large crowds night after night, seems almost too good to be true. Almost.
"After going from a year of nothing, it genuinely makes me want to cry every single time," Craft concedes. "Zac, he's actually been nice enough to let me come up on stage the last couple of times and sing one of his new songs with him. And I'm having to force myself to look in the crowd. There's so many people … It takes me back to those times of being a little girl and saying, 'I'm going to do this one day,' and then finally doing it. It has been a full-circle moment. I'm still soaking in every bit of information and advice and help that I can get along the way. But I'd say this is a great start."
Travelin' Kind is a hint, albeit a good one, of what Craft is capable of, a solid first chapter of what seems certain to be a successful, and lengthy, career.
"I think it encompasses everything that I have been for a few years now, everything that I am now and who I probably will be for years to come, hopefully during this business," Craft suggests. "I hope it connects with everybody in their own way and whatever Travelin' Kind is to them. But for me, I just want it to be a story of young experiences and figuring life out."
Travelin' Kind includes her current single, "Make It Past Georgia." The album, as well as all of Craft's upcoming shows, can be found at AshlandCraft.com.