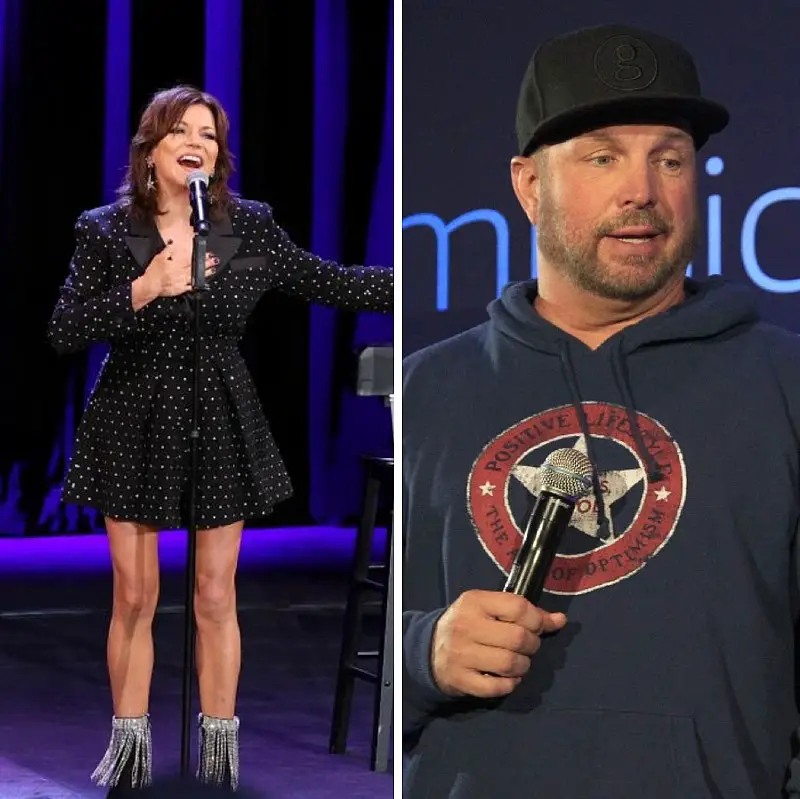 Martina McBride had a great role model and mentor when she was just getting started in country music: Garth Brooks. McBride, along with her husband, John, were first employees of Brooks before they became friends, a relationship that spans more than 30 years. Through it all, McBride has looked to Brooks as an example of how to conduct herself, both in business and in life.
"The way he is with his fans, it's a familiar kind of feeling," McBride tells Country Now. "Also, his crew and the people that work with him. I saw that firsthand having worked for him, and my husband obviously was his production manager for many years. So, really getting an inside peek behind the scenes and how things work…that was a great example for me to follow,"
Brooks was found mingling in the crowd during a reception at the opening of the Martina McBride: The Power of Her Voice exhibit, at the Country Music Hall of Fame, thanks to an invitation McBride personally extended.
"I invited him to come because he was such a big part of my career," McBride recalls. "I didn't really know if he would be available to come…but he texted me right back and said, 'I wouldn't miss it.' It was really special for him to take his time and come to that event because he did give me such a huge opportunity when I opened that tour. We did 77 shows together, and at the time, I don't even think my single was out when we did our first couple of shows. So, it was really a leap of faith."
McBride has had three decades of success in country music, but still can't believe she gets to have her career immortalized at the Country Music Hall of Fame.
"This is surreal and overwhelming," McBride said when the exhibit opened. "I am beyond thrilled and honored to have my own exhibit in the Country Music Hall of Fame and Museum. It's very special. It's like when you're that little girl back in Kansas, I had big dreams, obviously. But there's some things you can't even dream about. You just don't have the capacity to even know, and this is one of those things, back when I was a young girl in Kansas. But it's happened, and it's so amazing, and I'm so touched and moved by it."
McBride is spending the next several weeks serving as the opening act on Blake Shelton's Friends and Heroes Tour. Find dates at MartinaMcBride.com.