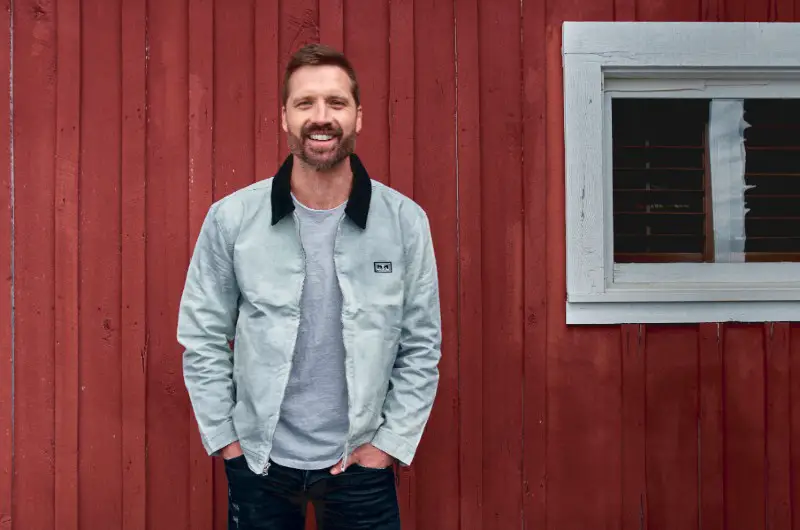 Walker Hayes never imagined that one impromptu dance posted on TikTok would change his entire life, but that's exactly what happened. The Alabama native posted a dance to his song, "Fancy Like," with his daughter Lela, which to date has amassed almost 30 million views, and inspired dance moves across the country, two Appleee's commercials, and the return of the restaurant chain's beloved Oreo shake.
Hayes couldn't have predicted the impact that TikTok dance would have on his family, which to him is the biggest lesson in all of it.
"This memory is priceless," Hayes tells Ad Age. "It just wasn't calculated and that's a great lesson to me. My daughter is learning that there's no limit. She realized that that dance she created in a couple minutes with her dad can reach the other side of the earth in a moment and make somebody happy as they learn it with somebody they love.
"Lela is learning the power of music," he continues. "I'll do a dance to every song if my daughter wants. To me, it's really about that. Sweating on the porch with her and laughing every time I mess it up. We're all just on cloud nine and we're grateful."
The unexpected success of "Fancy Like" has changed Hayes' entire life and career, and while most of it has been overwhelmingly positive, the 41-year-old admits there has been a downside as well.
"I'm having to say 'yes' to really large exposures, TV spots and stuff," Hayes concedes. "I have to remain true to my priorities and where this came from. This came from being with my family and so it's really been challenging. I love the opportunity, but I want to be with my family."
Hayes spent a lot of years touring and releasing songs like "Craig" and "You Broke Up With Me." The irony isn't lost on him that his biggest success by far came when much of the world — and his career — was shut down because of the pandemic.
"The vocal that's on the track is the vocal that I cut at home that day,' Hayes shares. "When you talk about bringing people together, when I think about creators, when the world is where it is right now, we all just desperately feel hopeless, but artists just want to help. You truly think to yourself 'How can I write something to help people?' You don't think a song about Applebee's is going to be medicine that everybody needs, but you just want to help.
"I was home longer than I've ever been home in my life and that's what this song is about," he adds. "It is what we do as a household, as a couple, and I doubt I would have written that song if I had been gone doing shows. It came out of a special place and a special headspace. The song is a great distraction from all the division going on in the world."
"Fancy Like" is from Hayes' latest Country Stuff album, which is available here.