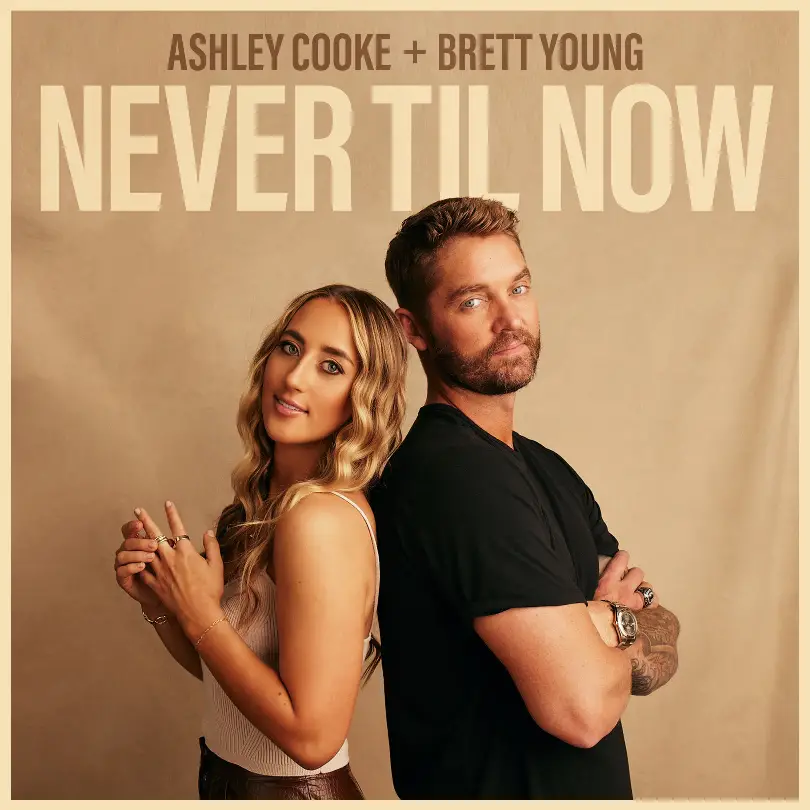 Ashley Cooke had no idea when she wrote "Never Til Now" that it would be the song that exploded in country music. The Florida native wrote the song with hit songwriter Matt Roy, one of many she has written and posted on TikTok. But as soon as fans heard the sweet love song, Cooke knew she had struck song gold.
"I'm super consistent with TikTok," Cooke says on Apple Music Country's Today's Country Radio with Kelleigh Bannen. "I want to post once a day. So I was just in my apartment, a random Monday, and I was like, 'I want to start highlighting different songs from this project, not just the singles off the project.' And so I was in my kitchen in a big old oversized tee that I slept in the night before and just started making a video just pointing to the lyrics, the TikTok point where you point to all the lyrics.
"I just made a random video in my kitchen pointing to the lyrics and I posted it as just throw something up today to just say consistent," she recalls. "And it got two point something million views overnight."
Cooke had "Never Til Now" on her debut Already Drank That Beer album, which already included a collaboration with Jimmie Allen, on "Good Goodbye." But Cooke always dreamed about "Never Til Now" as a duet, which is how she ultimately got Brett Young to join her on the romantic tune.
"When I wrote the song, I had always heard a duet on it just because it's such a narration song," Cooke explains. "So I was like, 'Man, it would be so cool for all these people that are relating to this song and thinking of this song as their story to get to hear the other person's perspective on that song as the story.' So my producer, Jimmy Robbins, who also produces so many people in town, we were talking about who'd be a good fit for this song and he was good friends with Brett."
It was Robbins who reached out to Young, via a phone call, to ask if he would join Cooke on a new version of the song.
"[He] gave him a call and was like, 'Hey man. I'm working with this new artist, Ashley Cooke,'" Cooke recounts. "Brett immediately was like, 'I've heard this song … I love the song. And I love her voice. I'd love to be on the song.' So it was really quick and really cool how it all happened. He came in, recorded the second verse and some amazing harmonies and it is what it is today."
Find "Never Til Now" and all of Cooke's music at AshleyCooke.com.
Photo Credit: Courtesy of Big Loud Records / Back Blocks Music / BMLG Records