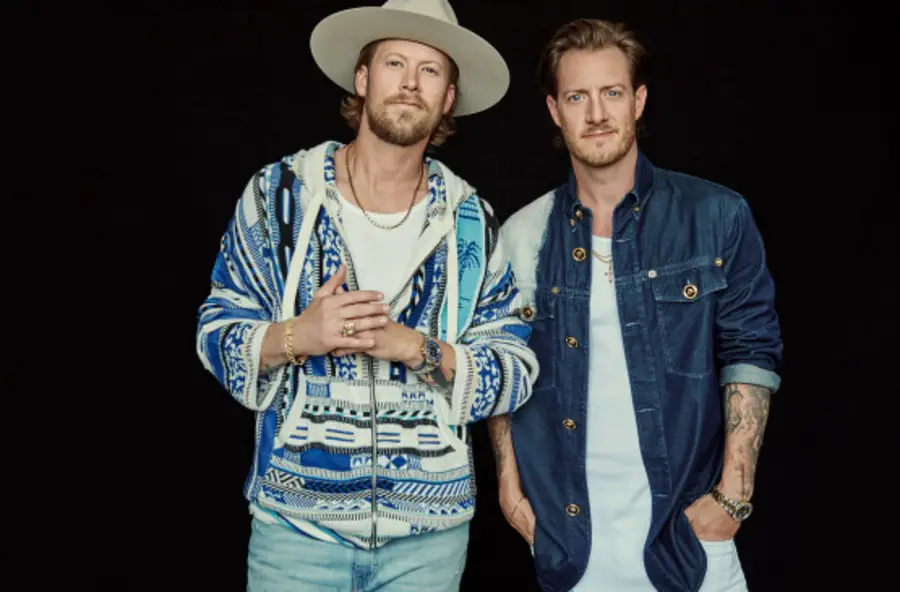 Country music fans were surprised when Florida Georgia Line members Brian Kelley and Tyler Hubbard revealed earlier this year that they were taking a break from the award-winning duo to focus on solo projects. While neither Kelley nor Hubbard ever said the break was permanent, it seems that fans hoping for a Florida Georgia Line reunion down the road might be disappointed.
"We've got I think at this point 10 or 11 more shows this year," Kelley told Florida radio station 99.5 QYK. "We're taking a break after that so if you wanna see us, this is the year to do it. I don't know after that what the plan is. It's not clear to me. At the end of the day, we're brothers, so we'll always have each other's back and support and that's what it should be."
Kelley is currently on his headlining Made By the Water Tour, after releasing his solo debut record, Sunshine State of Mind, last year. Hubbard also just announced he is also working on a solo project. But even if they are going their own separate ways musically, Kelley says the two will always remain good friends.
"Me and Tyler, individually, we appreciate all of the support. I think this is the next natural step. We didn't expect this to happen. We're excited. Tyler's killing the writing game. I think he's also working on an album. I don't know when that's coming out, but I can't wait to hear that and see what it does. I think we're both two unique individuals. I love what we both do separate. I love what we do together, and it's cool to give our fans and all the fans something different. I think this is a version of that."
When Florida Georgia Line announced their individual plans moving forward, both men made it clear that it wasn't because of any hard feelings.
"I think 'taking a break' is the proper term, as opposed to breaking up," Hubbard told People.
"We're not going our separate ways," added Kelley. "We're taking a break from recording our music. We're being artists. We love creating. And so a couple years back, we started writing without each other and trying different writers, and now we're both doing that with our music."
The remainder of the dates on Florida Georgia Line's current tour can be found here.