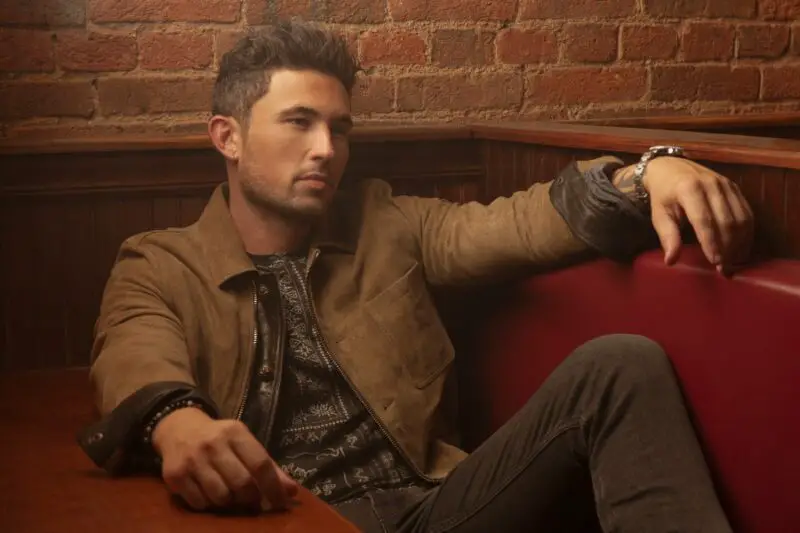 Michael Ray has grown a lot since his freshman, self-titled album was released in 2015. The Florida native, who also released Amos in 2018, is readying the release of his third studio album, which includes his latest single, "Whiskey and Rain." The new set of tunes, like "Whiskey and Rain" will be a throwback to the country music sounds he grew up on, and he now gets to help introduce to his younger fans, both with his new album and his weekly Honkytonk Tuesdays series.
"I just feel like it's part of our job, to continue to shine a light when you can on the men and women who have paved the way for the rest of us, the men and women that inspired us," Michael told MusicRow. "There are kids hearing me on the radio that maybe didn't grow up with Alabama, Tracy Lawrence, or Joe Diffie, but if I can make that kid find 'The Weekend' by Steve Wariner, now, all of a sudden, he's downloading all of [Wariner's] stuff."
As the coronavirus pandemic forced artists to come off the road, Michael started Honkytonk Tuesdays, where he invited artists like Clint Black, Mark Wills, Shenandoah's Marty Raybon, Aaron Tippin and more to virtually talk and sing — all artists that inspired Michael and led him to the career he has today.
"That's the cool thing about Honkytonk Tuesdays: afterwards I get these messages from fans that might not have heard that song or didn't know that's who sung it, so it's been inspirational," Michael stated. "[When I started it] I was bored and wanted to do something, and I was wondering how many times people can hear us sing our own songs constantly on Instagram Live, so I wanted to do something a little different. And I love country music. I'm a country music fan first."
On his new set of tunes, the 32-year-old celebrates the music of his childhood, which is why he felt "Whiskey and Rain" was an important first single.
"This whole album, all the songs are throwbacks to what I grew up on in the '90s," Michael said. "They have that '90s country music feel. During [the pandemic], the time has allowed me to get back to my roots of the music that I've always felt like I wasn't making completely. 'Whiskey And Rain' just embodied every bit of that."
"We felt like not only is that catchy melody and hook there, but it also just has that throwback to Gary Stewart and Gary Allan—a Bakersfield kind of feel," he added. "I just felt like it was a great introduction to this album."
Michael hasn't said when his new set of tunes will be released, but he does promise fans will be pleasantly surprised at his evolution as an artist.
"You grow so much in this career," Michael acknowledged. "You all of a sudden are getting all this new music, and these songwriters who you've been looking up to and reading their names in CD cases, now they're sending you songs. So you're getting all this different music and you're like, 'Well, maybe I want to do this.'
"I think from five years of growing, and learning more and more, this is what has always felt like what was missing for me," he concluded. "I'm always excited to put out new music, but this is just a little different. I feel like I'm as authentically me as I've ever been."
Download "Whiskey and Rain" at MichaelRayMusic.com.