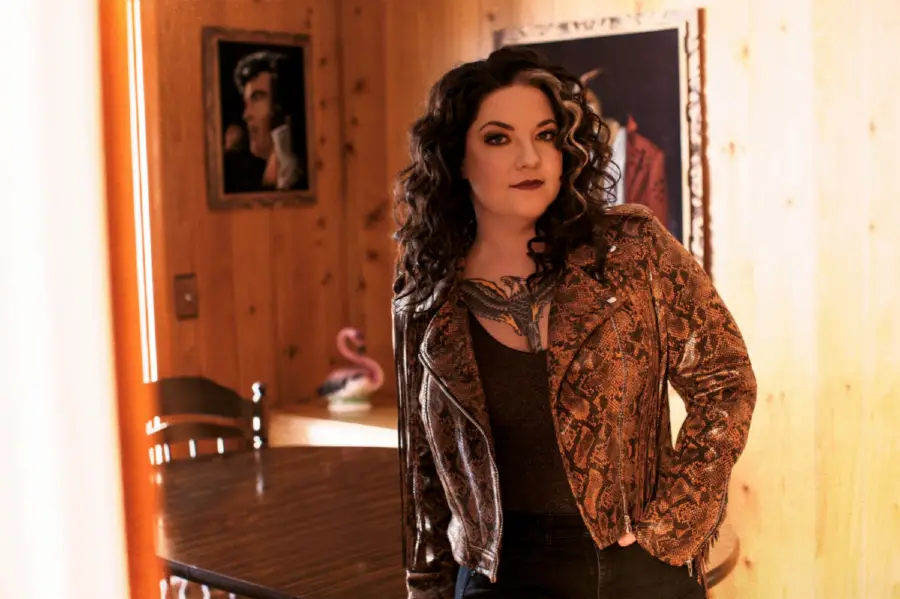 Ashley McBryde has already experienced plenty of milestones over the last few years, including just receiving her fourth Grammy nomination, this time for Best Country Album of the Year, for her sophomore Never Will record. But there is one highlight that stands out above the rest: her debut Grand Ole Opry performance in 2017, when she sang "Girl Goin' Nowhere."
"That was a really cool moment," Ashley told Everything Nash. "Right after I get done singing, I pointed at the circle and said, 'I'm going to stand here, right here and do it.' And I still do that when I play the Opry. The Opry is one of the most important things to me in my whole career. I've never come into the building without saying hello to Minnie Pearl. I've never left the building without saying, 'Goodnight, Minnie.' I've never stepped right into the circle. I always put a toe in first. And then I always either point down to it or reach down and touch it when I leave. It's such a sacred thing to me."
Prior to performing the song during her Opry debut, the Arkansas native shared the inspiration behind the song, which became the title track of her freshman record.
"I was in high school, and somebody asked me, it was a teacher of mine, asked me what I wanted to do when I grew up," Ashley recalled from stage. "The first point of business is, don't grow up. But I said, 'I want to move to Nashville and write songs and sing them.' And she said, 'That's stupid. That'll never happen … You better have a really good back-up plan.'"
Ashley's Grammy nomination for Never Will is part of an all-star lineup of albums by artists including Miranda Lambert, Brandy Clark, Ingrid Andress and Little Big Town. The industry acknowledgement for Never Will is especially meaningful to Ashley, who made her sophomore record the way she wanted to make it, without focusing solely on an album just of radio hits.
"I want to be able to sleep at night," Ashley told Everything Nash. "I would love to have a radio hit. "One Night Standards" went to No. 7. I'm real quick to correct people when they go 'in the Top 10.' I'm like 'Actually No. 7,' because it's so rare for us to be up in that part of the atmosphere on the chart. I want a song that far up the chart, but not just for the sake of having it up there. I want a good song up there. And some of the songs up there aren't really good. Some are great.
"But some aren't, and I would rather be able to lay my head on a pillow made of good songs that I'm proud of at night, than put out something I didn't believe in," she adds. "I would lose credibility with myself, if I put something out at radio, just so that radio would like it."