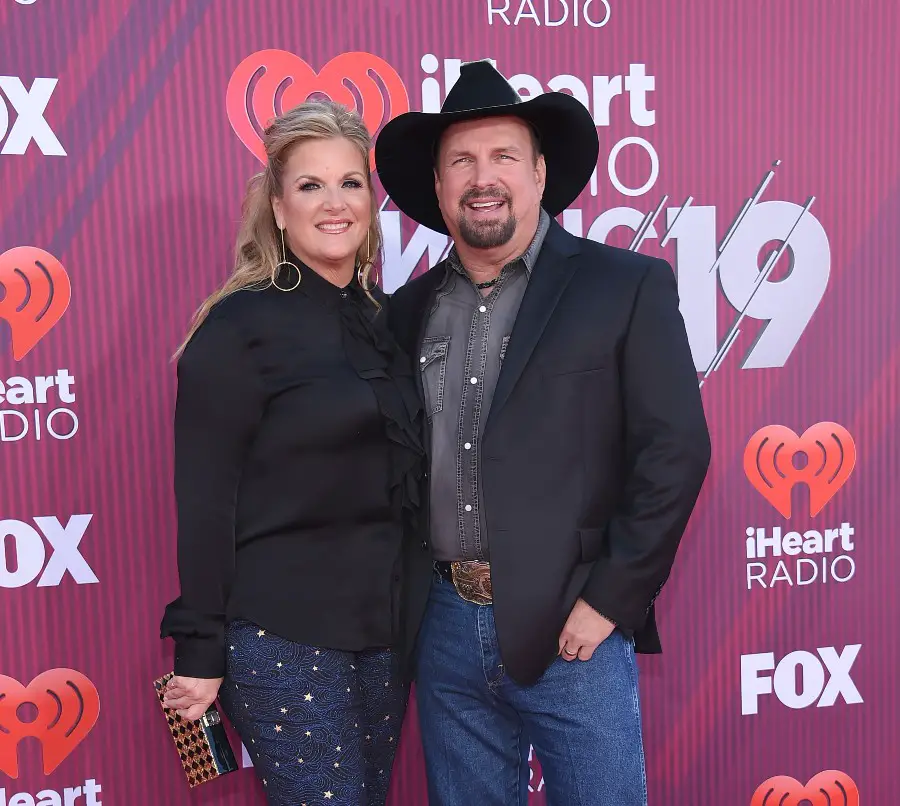 Garth Brooks and Trisha Yearwood celebrated 15 years of wedded bliss on December 10, but the Country Music Hall of Member predicts that, as good as the last 15 years have been, the next 15 will be even better.
"I'm going to put all of my money that the third 15 years is going to be the best 15 years of my life," Garth hints, via ABC Audio.
Both Garth and Trisha were married to other people when they first met in the late '80s, after songwriter and producer Kent Blazy arranged for them to sing on a session together.
"This is the second 15 years of our life. That's the crazy thing," Garth says. "We met in '87, '88 … got married in 2005. So, we went through the first phase as friends. .. and [then] the first 15 years as husband and wife."
Garth vividly recalls meeting his now-wife for the first time, when Kent asked them to sing together on a song.
"I remember everything about it. I remember everything down to the clothes she was wearing." Garth previously admitted, during the Garth Brooks: The Road I'm On documentary, which aired last year on A&E.
When Kent asked Garth what he thought about Trisha, Garth replied, "It's crazy, but I feel like I just met my wife."
The couple wed at their home in Oklahoma, where they also exchanged rings with Garth's three daughters, from his first marriage to Sandy Mahl.
"She got married to the girls. They exchanged rings and everything," Garth recalled to Entertainment Tonight. "So, all five of us enjoy our anniversary together. We'll go somewhere to dinner, and it will be five minutes until I realize I'm the weak link of the chain of all the women there, and it'll just be great. As long as everybody's healthy, that's all you care about."